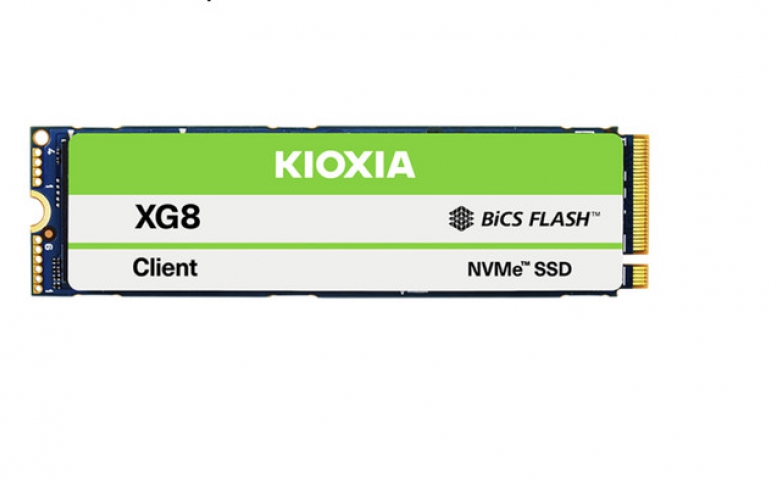 Kioxia Announces XG8 PCIe 4.0 SSDs for High-End Client Applications
Kioxia Corporation has introduced the KIOXIA XG8 Series of client SSDs for high-end notebooks, desktops, gaming systems, workstations, as well as data center boot applications. Designed to bring next-generation performance to demanding client environments, the XG8 Series enables power users to take advantage of PCIe Gen4 x4 speed and ample storage space. The XG8 Series is available in an M.2 type 2280 form factor and supports optional security features using the latest TCG Pyrite 2.01 and TCG Opal 2.01 standards[1] to ensure data is kept secure at home, in the office or on the road. In addition, the XG8 Series features end-to-end data path protection for greater data integrity.
Additional features include:
- Forward-looking support for NVMe™ 1.4 feature set and Basic Management Commands over System Management Bus (SMBus), which enables tighter thermal management for PCs
- Power Loss Notification is supported to protect data against forced shut-downs
- Sideband signals (PERST#, CLKREQ# and PLN#) are available in both 1.8V and 3.3V (current client models support only 3.3V), enabling support for more platforms
The XG8 Series is offered in capacities of 512GB, 1024GB, 2048GB and 4096GB, and is now available for customer evaluation.