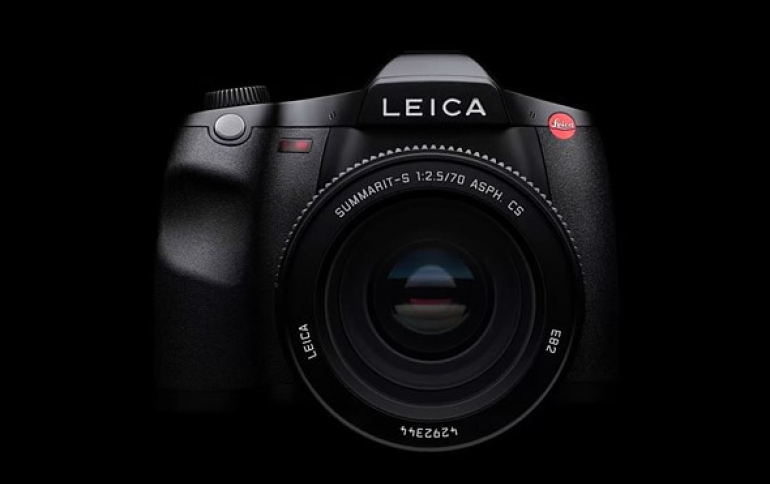 Leica S3 Comes With 64 megapixel Medium-format Sensor
Leica announced at Photokina 2018 the Leica S3.
Although the compay provided little details, the S3 will increase resolution from the S2's 37.5 megapixels up to 64 megapixels. Leica also promises a "large and bright SLR viewfinder," 3 fps burst shooting and 4K video capture. The Leica S3 is slated to arrive in spring of 2019.
Seperately, Leica announced a new FOTOS image capture and sharing mobile app compatible with all Wi-Fi enabled Leica cameras and firmware updates for the SL system, S (Typ 007), M10 and M10-P.
As we previouslt saw, Leica is also collaborating with Panasonic and SIGMA, to allow photographers to mix and match any of the three manufacturers' full-frame and APS-C cameras with any lens from each other's product portfolios.
The L-mount features a large diameter, which ensures maximum product diversity, as well as multiple electrical contact points, allowing for communication between the lens and the camera. It boasts quality, featuring four prong segments, wear-resistant stainless steel manufacturing and, and with the dependable Leica SL-System protection from spray water.