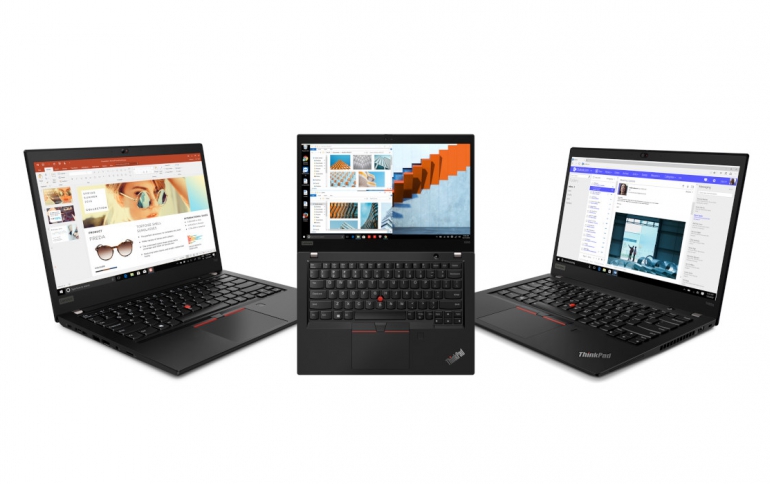 Lenovo Introduces AMD-powered ThinkPads
Lenovo has announced the latest additions to its ThinkPad portfolio: the T495, T495s and X395.
These new Windows 10 laptops come with up to the 2nd Gen AMD Ryzen 7 Pro Mobile Processors and integrated AMD Vega graphics.
Lenovo ThinkPad T495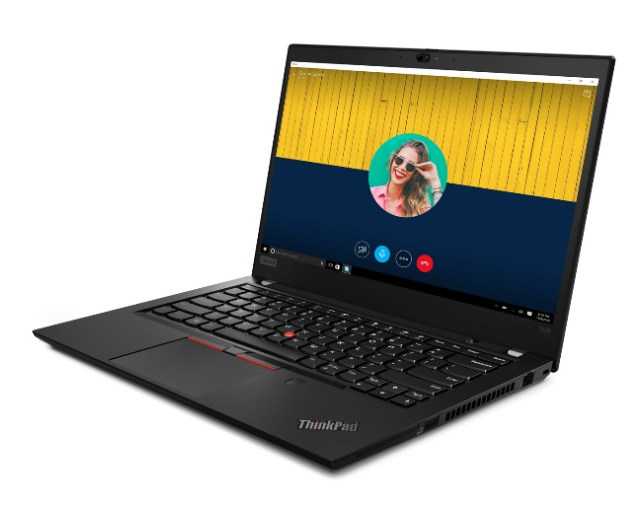 The new T and X series offer feature upgrades – without compromising hardware security and manageability. They have a longer battery life, too: up to four more hours on a single charge and increased performance by up to 18 percent (compared to benchmarks of prior generations).
With Radeon FreeSync technology, users will experience a fluid frame refresh rate, free of screen stutters. New to the AMD series, the 14-inch Full HD (1920×1080) display at 400 nits makes text and icons easier to see in dim surroundings even at a lower power setting than other PCs its size.
Lenovo ThinkPad T495s
For those who've struggled with garbled voices and distracting background noise on group calls, ThinkPad's dual far-field microphones on the AMD models deliver improved 360-degree reception to enhance VoIP conferencing performance.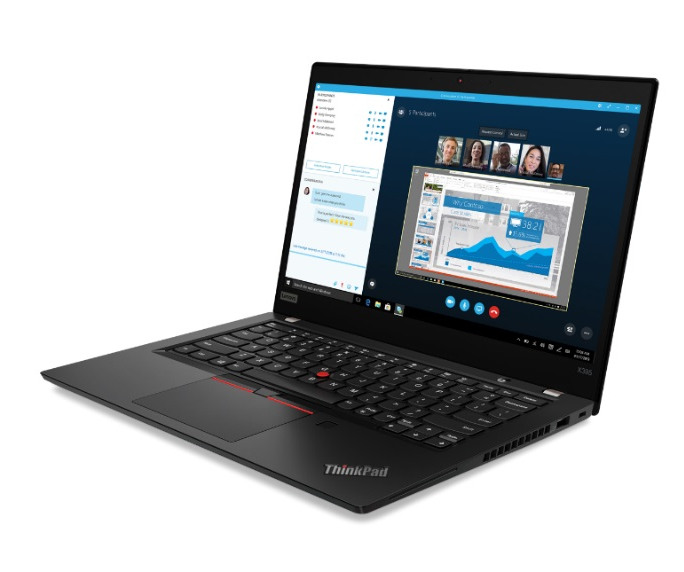 Lenovo is also delivering greater peace of mind with just a slide of the ThinkShutter, the all-in-one integrated camera security cover that physically protects ThinkPad users from view of malicious webcam snoopers. For an extra layer of security, there's an optional ePrivacy filter, the ThinkPad PrivacyGuard on both the T495s and X395, shielding your screen content from any unwanted side glances. Packed with these features and more, this line of ThinkPad laptops comes protected by Lenovo ThinkShield.
The ThinkPad T495 (14-inch) will be available in late May, with a starting price of $939. [2]
The ThinkPad T495s (14-inch) and ThinkPad X395 (13-inch) will be available starting in early June, with a starting price of $1089.
The ThinkPad X395 will also be available in June starting at $1,089.