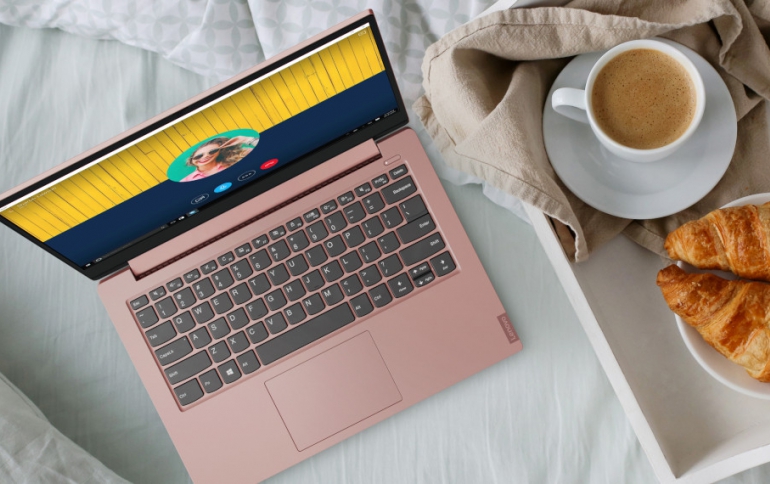 Lenovo Unveils New Portfolio of Consumer PCs, Tablets and Monitors
Ahead of IFA, Lenovo unveiled its latest consumer lineup for 2019.
Two new 13-inch Windows 10 Lenovo IdeaPad laptops with up to 10th Gen Intel Core mobile processors and memory upgrade of up to 16GB DDR4 are engineered to help you fly through your online tasks—giving you more time to watch shows with up to an NVIDIA GeForce MX250 GPU.
At 1.3kg (2.8lbs), the 13-inch Lenovo IdeaPad S340 is the smart value choice, available in three fun colors, designed to fit in your bag. With Dolby Audio, front-facing microphones and quieter, intelligent fan thermals – your laptop stays charged longer with up to 8 hours of battery life and stays cooler than before.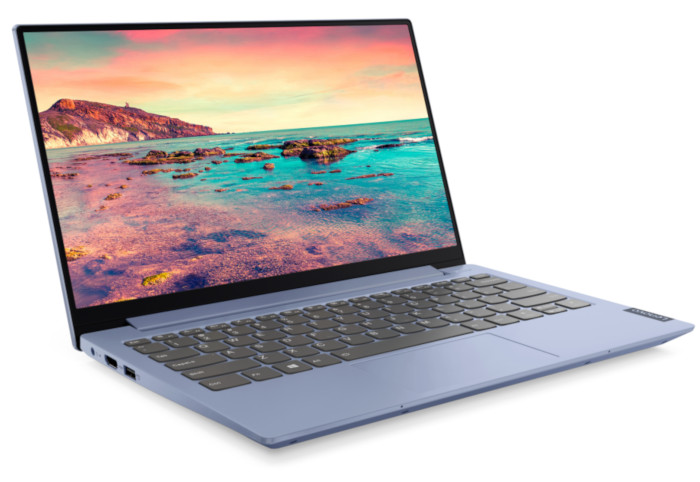 The all-aluminum Lenovo IdeaPad S540 is a step up with a high-quality QHD display option, Dolby Audio and your choice of three cool hues. It has RapidCharge, plus Cortana and Alexa voice service capabilities. Powered by up to 10th Gen Intel Core i7 or AMD Ryzen 7 processors, this device uses Windows Hello and its motion-sensing IR camera for smarter interaction and hands-free user log-in with biometric authentication.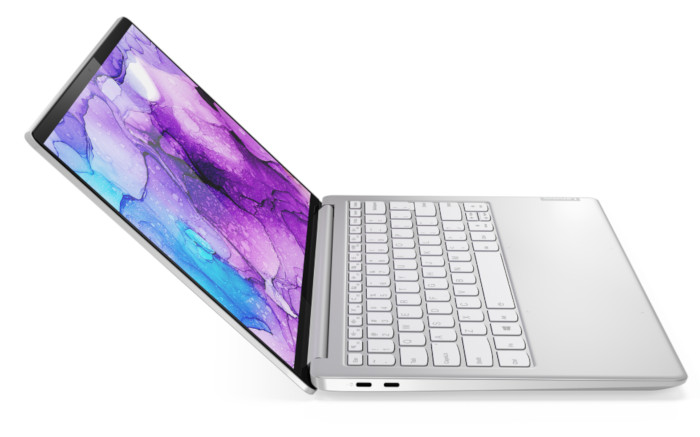 Manually direct power and performance modes based on your needs with Lenovo's exclusive Q-Control feature. When enabled, Q-Control uses machine learning to monitor the tasks running in the background and your device's thermal attributes to control its fans and optimize a longer battery life on its own. For example, movie watchers will appreciate the lower power mode with quieter fan, while content creators will enjoy the turbo-boosting mode for a quicker computing response.
Designed to emulate the balanced asymmetry of a Cypress tree, the Lenovo IdeaCentre A540 is a new all-in-one Windows 10 desktop design with high-resolution screen offered in two sizes, 24-inch and 27-inch. Its smart, functional base wirelessly charges your Qi-certified mobile device—even if your PC is switched off. The IdeaCentre A540's metallic steel stand curves slightly and adds chic modern pop of design to any workspace. Its pull-out IR camera comes with an integrated TrueBlock Privacy shutter for an extra layer of security, while a narrow bezel design and rear cable collector gives this desktop a clutter-free look.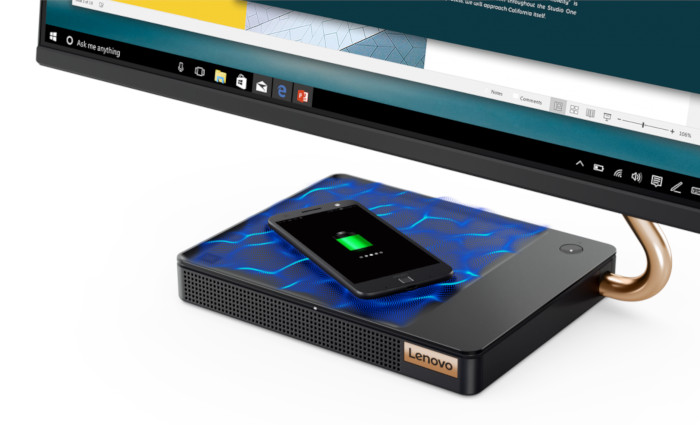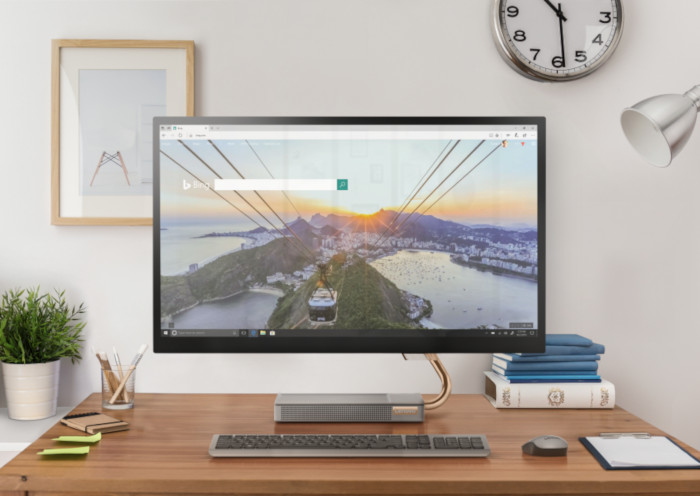 With up to 9th Gen Intel Core i7 CPU and discrete AMD Radeon RX560 graphics, the IdeaCentre A540 27-inch model has a high-resolution QHD display option that provides vivid color while JBL by Harman speakers deliver stereo sound powered by Dolby Audio. An AMD Ryzen CPU option is also available on the 24-inch model, and 10-point touchscreen is optional on either display size.
The Lenovo IdeaCentre A540 27-inch comes in Mineral Grey and is powered by Intel Core processors.
For those who prefer a different OS, the new Lenovo Chromebook laptops are smart buys and user-friendly. Requiring no setup, just login with your Google account and explore a new world of computing experiences with millions of apps available on Google Play.
The new slim 2-in-1 laptop that packs a ton of smart Chrome OS features into a portable package is the Lenovo Chromebook C340, which comes in an 11-inch size. Available in Sand Pink or Platinum Grey with a flexible 360-hinge and touchscreen, flip your Lenovo Chromebook C340 virtually any angle for work or entertainment. Or go bigger with the 15-inch model with more storage (up to 128 GB eMMC), numeric keypad, optional backlit keyboard and up to an Intel Core i3 mobile processor. Chromebooks can sync with your Android tablets and phones via your Google account to store your content locally or in the cloud.
Looking for a laptop on Chrome OS that's the best of both worlds? Try the new Lenovo Chromebook S340 with optional Intel processors, built-in virus protection, and a battery life of up to 10 hours on a single charge. Its 14-inch FHD IPS touchscreen display with narrow bezel lets you see the big picture without weighing you down at 1.4kg (3lbs).
The new mainstream Lenovo L28u Monitor features 28 inches of color with a 4K In-Plane Switching (IPS) wide-angle display, pixel-perfect resolution, and ultra-thin bezel. If your device has AMD Radeon graphics, help eliminate image stuttering and screen tearing for smoother gameplay with AMD Radeon FreeSync technology. Tilt your monitor in a way that best suits your viewing angle and count on our TÜV Rhineland Eye Comfort-certified anti-glare display that minimizes eye fatigue.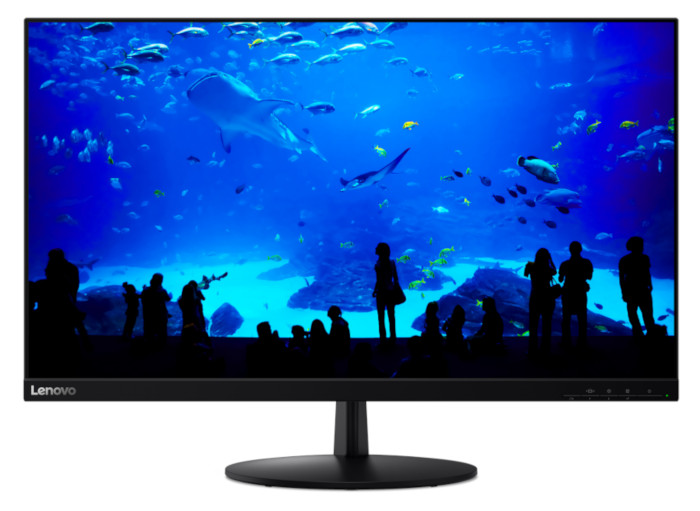 Everyone knows the smarter gamer has higher-performing gear—and it's hard to beat a gaming monitor with 1500R curvature and an ultra-wide 21:9 aspect ratio. The Lenovo G34w Gaming Monitor has a 34-inch panoramic Wide Quad High Definition (WQHD) display.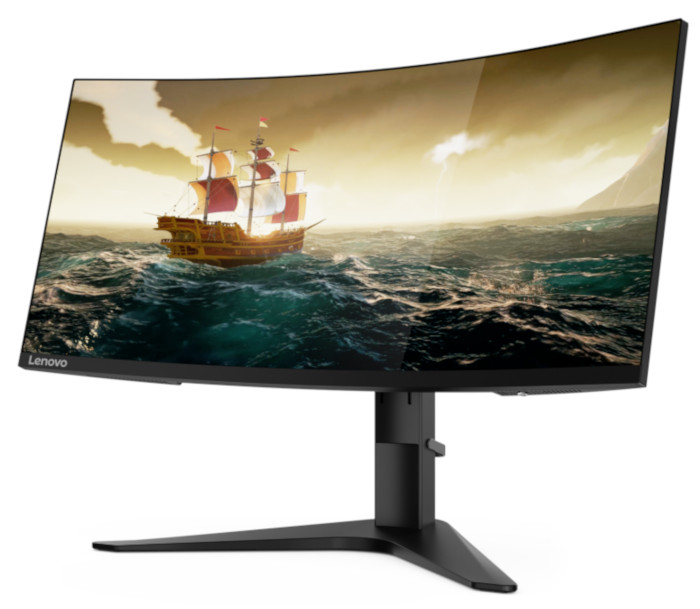 Lenovo released the newest expansion to its Android tablet family—Lenovo Tab M7 and Lenovo Tab M8—as the second generation of mainstream devices. These new 7-inch and 8-inch tablets represent this year's follow-up to Lenovo's mainstream (or M series) of tablets. The M series is a mid-level complement to the E and P tablet series launched last year.
Built for passing around from person to person, Lenovo Tab M7 and Lenovo Tab M8 all allow for multiple dedicated profiles, wallpapers, applications, and storage. Built-in facial recognition can identify who's holding the tablet and unlocks the corresponding account.
Families with kids also have the option of activating the built-in Kid's Mode 3.0, an independent account that offers rich and customized kids' content for children under 12 years of age. Kids who pick up the tablet will be switched directly to their kids' account, which features a child-friendly interface with access to games, built-in applications, videos, audio and books that offer educational content in 44 languages.
Parental controls are also available to limit children's usage time, while the eye-protection mode is automatically turned on to help protect sensitive young eyes. Nevertheless, the display is made safer for kids and adults, having received testing and certification from TÜV Rheinland.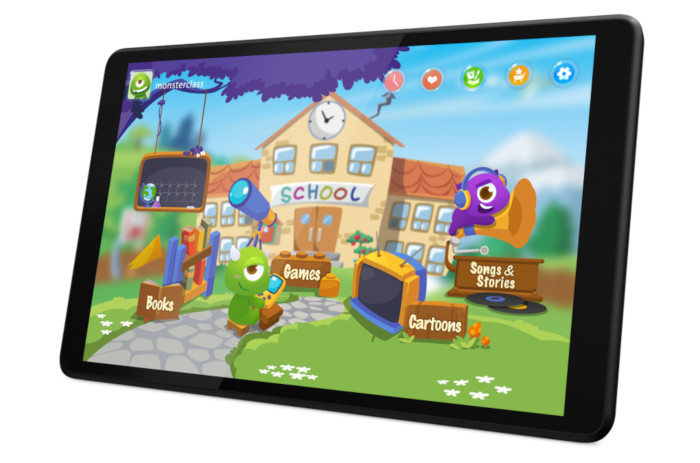 Made for fast web browsing and videos, the Lenovo Tab M7 is designed with both size and comfort in mind. The Lenovo Tab M7's 7-inch screen, 8.25mm-thick frame and light weight (236g) is made for carrying on the road, with enough juice to last for up to 10 hours of video watching on the IPS display on a single charge.
The Lenovo Tab M7 comes with the Android 9 Pie (Go Edition) for the 1GB RAM edition. All Lenovo Tab M7 and M8 tablets run the latest Android Pie OS.
While still portable, the Lenovo Tab M8 delivers great visuals and sound, featuring an HD or FHD IPS screen and a front-facing speaker featuring Dolby Audio. Its powerful processor chip and up to 3GB of RAM make it a strong performer.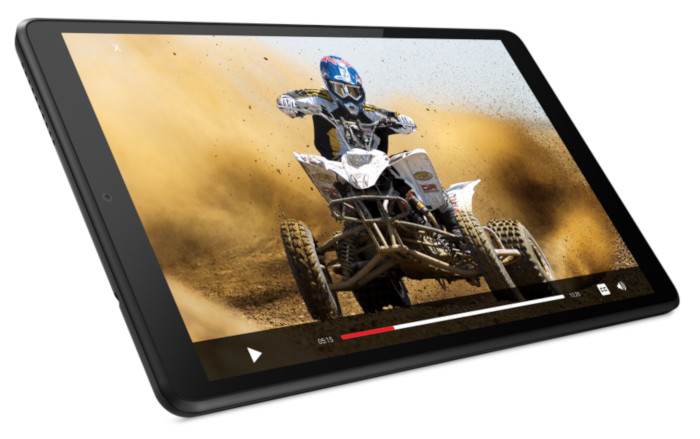 Both are light tablets for binge-watching shows or keeping the kids entertained, able to last up to 12 hours of video watching. The Tab M8 HD comes with a 2MP fixed-focus front camera and 5MP auto-focus rear camera, while the Tab M8 FHD packs a 5MP fixed-focus front camera and a 13MP auto-focus rear camera with flash.
Pricing and Availability
The 13-inch ​IdeaPad S540 laptop will start at €799.00 (including VAT) and is expected to be available starting October 2019.
The 13-inch​ IdeaPad S340 laptop is not available in EMEA at this time, and pricing and availability will vary per market.
The 24-inch IdeaCentre A540 will start at €799.00 (including VAT) and the 27-inch model will start at €999.00 (including VAT); both are expected to be available starting September 2019.
The 11-inch Lenovo Chromebook C340 convertible laptop will start at €299.00 (including VAT) and is expected to be available in August 2019; the 15-inch model will start at €449.00 (including VAT) and is expected to be available starting September 2019.
The 14-inch Lenovo Chromebook S340 laptop will start at €299.00 (including VAT) and is expected to be available starting August 2019.
The 28-inch Lenovo L28u​ monitor will start at €349.00 (including VAT) and is expected to be available starting October 2019.
The 34-inch Lenovo G34w Gaming Monitor will start at €599.00 (including VAT) and is expected to be available starting February 2020.

The Lenovo Tab M7​ will start at €99.00 (including VAT) and is expected to be available starting October 2019.
The Lenovo Tab M8​ with HD starts at €139.00 (including VAT) and the FHD model will start at €159.00 (including VAT); both are expected to be available starting October 2019.
Lenovo Tab M8 (FHD) starts at €159 (including VAT) and is expected to be available starting in October 2019 on lenovo.com and select retailers.