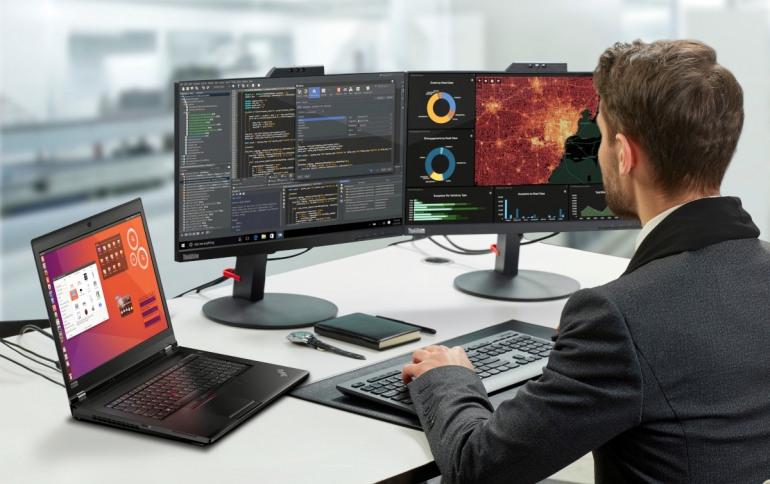 Lenovo Unveils New ThinkPad P Series Portfolio with Powerful 15-Inch Mobile Workstation
Today at NXT BLD in London, Lenovo is launching the next generation of its ThinkPad P Series with the release of five new ThinkPads, including the ThinkPad P73, ThinkPad P53, ThinkPad P1 Gen 2, and ThinkPad P53s and P43s.
The ThinkPad P53 is Lenovo's most powerful 15-inch mobile workstation; packing the power of the NVIDIA Quadro RTX 5000 GPU with RT and Tensor cores – offering real-time ray tracing and AI acceleration. The addition of the fastest Intel Xeon and 9th Gen Core class CPUs with up to eight cores, including the Core i9, up to 128GB of memory and 6TB of storage gives engineers, architects and designers a powerhouse product now all in the portability of a 15-inch chassis.
This mobile workstation also boasts a new OLED Touch display with Dolby Vision HDR. Lenovo is also maximizing the portability of this powerful workstation with a new, 35 percent smaller power supply. The ThinkPad P53 will be available in July, starting at $1799.
At 3.74 pounds and 17.2mm thin, Lenovo's thinnest and lightest 15-inch workstation – the ThinkPad P1 Gen 2 – is also launching today. The ThinkPad P1 i spoewred by the latest NVIDIA Quadro Turing T1000 and T2000 GPUs. It also boasts new features, such as fast eight-core Intel 9th Gen Xeon and Core CPUs, and an OLED Touch display with Dolby Vision HDR.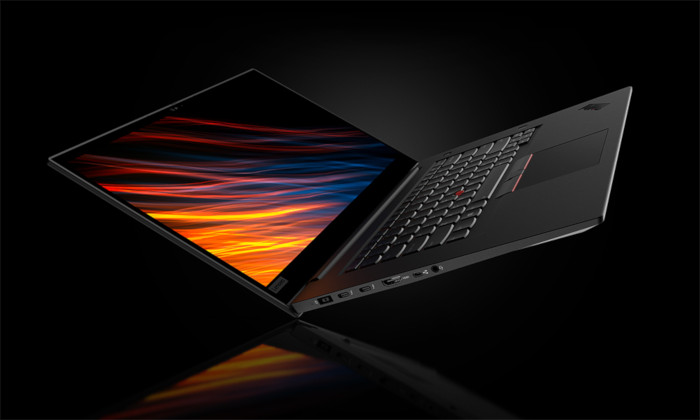 The ThinkPad P1 Gen 2 will be available at the end of June, starting at $1949.
Along with thinner and lighter, Lenovo is also launching the bigger and better ThinkPad P73. This 17-inch workhorse offers mobile users maximum workspace with its 17.3-inch Dolby Vision 4K UHD screen and mobility with a 35-percent smaller power adaptor. Like the ThinkPad P53, this 17-inch chassis is packed with the latest Intel Xeon and Core processors and the most powerful NVIDIA Quadro RTX graphics. The ThinkPad P73 will be available in August, starting at $1849.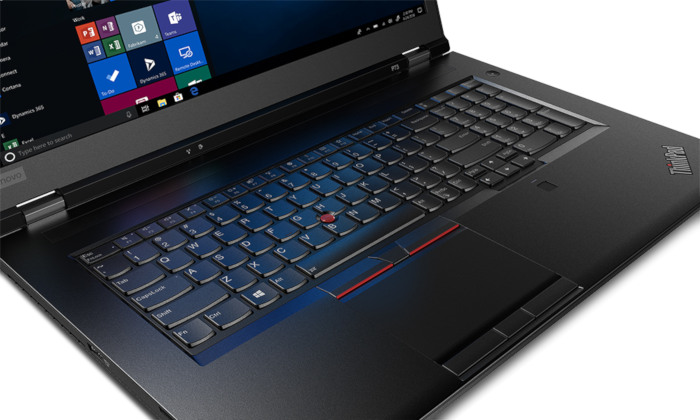 The ThinkPad P53s and ThinkPad P43s are combining performance, mobility and a comfortable price point. The ThinkPad P53s combines the latest NVIDIA Quadro graphics and Intel Core processors. A new addition and an even more compact option, the ThinkPad P43s is Lenovo's most mobile workstation all while retaining the power of its larger counterpart. As the only 14-inch chassis in teh company's portfolio, the ThinkPad P43s is a powerful and lightweight Ultrabook mobile workstation, designed to meet the needs of mobile entry-professionals, educators and students alike. The ThinkPad P53s and ThinkPad P43s will be available in June and July, respectively, starting at $1499.
For the first time, Lenovo is adding new X-Rite Pantone Factory Color Calibration to the ThinkPad P1 Gen 2, ThinkPad P53 and ThinkPad P73. Even better, the factory color calibration profile is stored in the cloud to ensure more accurate recalibration. This profile allows for dynamic switching between color spaces including sRGB, Adobe RGB and DCI-P3 to ensure accurate ISV application performance.
The entire ThinkPad portfolio is also equipped with ThinkShield security features – from ThinkShutter to privacy screens to self-healing BIOS that recover when attacked or corrupted.