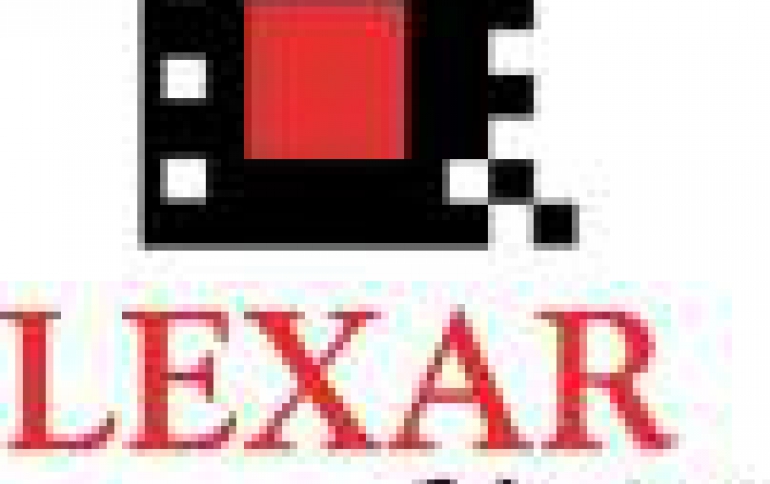 Lexar Joins in Sponsorship of Imagine Cup 2006
Lexar Media announced that it has signed on as a sponsor for the Imagine Cup 2006, one of the world's premier student technology competitions. Hosted and administered by Microsoft Corporation, the Imagine Cup is an opportunity for top young minds from around the globe to use technology to solve some of the planet's toughest problems. In the process, students use a variety of technologies, concepts and tools to unlock their creativity and provide solutions with real-world applicability. The theme for Imagine Cup 2006 is "Imagine a world where technology enables us to live healthier lives." This year, more than 65,000 registrations have been received from over 100 countries for a chance to compete in one of 6 invitationals to win cash prizes of $125,000 (U.S.) at the worldwide finals in Agra and New Delhi, India August 6-11. As part of its sponsorship of the Imagine Cup, Lexar will provide teams of participating students from all over the world with JumpDrive(TM) USB flash drives.

A pioneer in the USB flash drive category, Lexar today offers a wide variety of application-specific USB flash drives that range from Enterprise solutions to individual consumer solutions that meet the demands of users looking for easy and efficient ways to store, transport and access their data and applications on various PCs. USB flash drives are fast becoming essential computer tools, having evolved from a simple storage medium to an advanced personal storage device that expands and enhances the entire PC experience by letting users run a wide variety of software applications from the device itself. For example, Lexar recently introduced its PowerToGo(TM) software, a major breakthrough in mobile computing. The innovative PowerToGo software lets users virtually "carry" and access their familiar PC environment by installing and running many standard Windows applications directly from their flash drive.

Lexar's sponsorship of the Imagine Cup 2006 competition reflects the growing importance of the company's advanced products to worldwide development. For instance, Lexar USB flash drives have proven particularly useful in developing countries, where an entire village or community may only have access to shared computers or only a single computer. In this type of environment, each individual who uses the computer can benefit from having his or her own personal USB flash drive, which can be loaded with software applications and documents.

Steffen Hellmold, Lexar vice president and general manager of UFD business unit, noted: "As a company that's committed to technological innovation as a way to improve people's lives, Lexar is proud to be a sponsor of the Imagine Cup 2006, and to submit our JumpDrive USB flash drives as a potential problem-solving technology for the student entrants. Lexar JumpDrives have evolved allowing users to run a variety of applications from the drive itself, opening up a new realm of possibilities. We are looking forward to how the students competing in the Imagine Cup 2006 will use our JumpDrives, and we're looking forward to being inspired ourselves!"

"The Imagine Cup is inspiring a new generation of technology leaders to apply their imagination and skills to make a difference in the world," said Joe Wilson, Microsoft director of academic initiatives whose team runs Imagine Cup. "We are delighted that Lexar has chosen to participate in the Imagine Cup 2006 and help support the program with the donation of its JumpDrive USB flash drives that will be very useful to the students in the Imagine Cup and beyond."