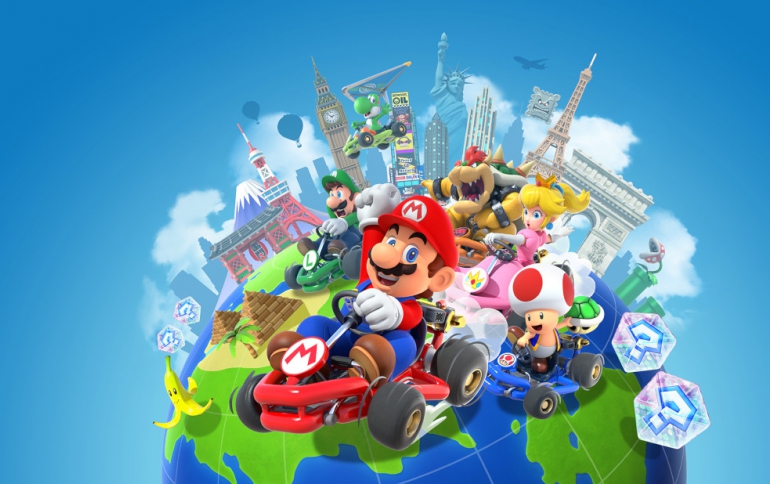 Mario Kart Tour Launches With Server Problems
Mario Kart Tour is finally available to download on iOS and Android today, marking the long-awaited debut of
The debut of Nintendo's Mario Kart Tour mobile game has not been so smooth, as many users complaining server overload meant they were unable to play the game.

Nintendo's kart racer is available on Android and Apple mobile devices, and it has an optional "Gold Pass" subscription.
The Gold Pass gives you various in-game items and badges as you play, and also unlocks the faster 200cc mode. There's a two-week free trial, after which you'll have to pay $4.99 a month -- the price for a month of Apple Arcade.
But opening the app right now returns an error message stating that the servers are full.
"The servers are experiencing heavy traffic. Your log-in request will be processed in the order it was received," reads a message that appears when the game is launched.
Nintendo said the company is aware that due to heavy traffic some users were having trouble accessing the game, but that the situation is improving.
Nintendo has been slow to expand into mobile gaming, choosing to focus on its hybrid Switch console. Its online subscription gaming business has lagged rivals Sony and Microsoft .