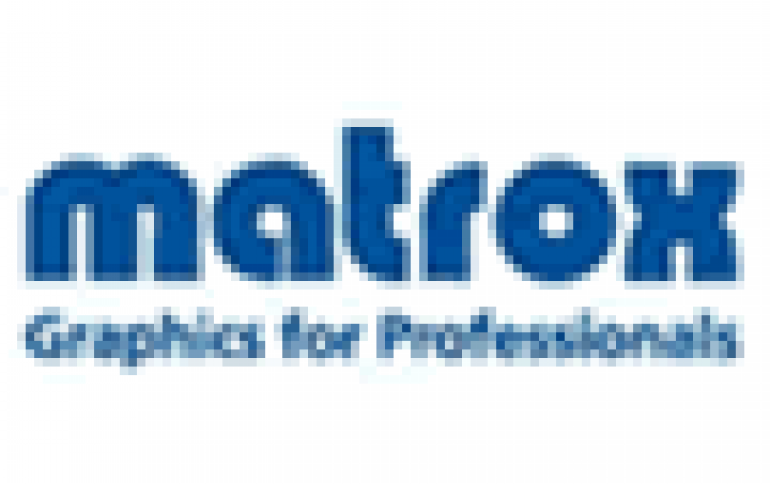 Matrox announces world's first low-profile PCI Express x1 graphics card
Matrox Graphics announces Millennium G550 LP PCIe, the world's first PCI Express x1 graphics card. The low-profile design allows the card to fit in a wider variety of systems and the x1 design makes the card compatible with all compliant PCI Express slots (x1, x4, x8, and x16). Like other Matrox G550 products, the card has DualHead? support for using 2 digital or analog monitors at a time. This announcement follows last month's announcement of the Millennium G550 PCIe, the world's first PCIe x1 graphics card of any kind.

"Millennium G550 LP PCIe is ideal for compact mission-critical systems, especially those with no available PCI Express x16 slots," says Sam Recine, Product Manager, Matrox Graphics. "The product adds even more flexibility to Millennium G-series, already the most universal and proven graphics card product line available."

In addition to having Matrox display drivers for Windows, Millennium G550 LP PCIe will be the world's first low-profile PCI Express graphics card with open-source display drivers for Linux and other Unix-like operating systems. For more information on this and other Matrox products, see: http://www.matrox.com/mga/workstation/3dws/products/home.cfm.

Pricing and availability

The Matrox Millennium G550 LP PCIe graphics card will be available in September 2005 at a list price of $169 (USD). This product will be available from authorized resellers worldwide or, in North America and Europe, directly from Matrox at http://shopmatrox.com. For more information, call Matrox Sales at 1-800-361-1408 (North America) or e-mail technicalsales@matrox.com.