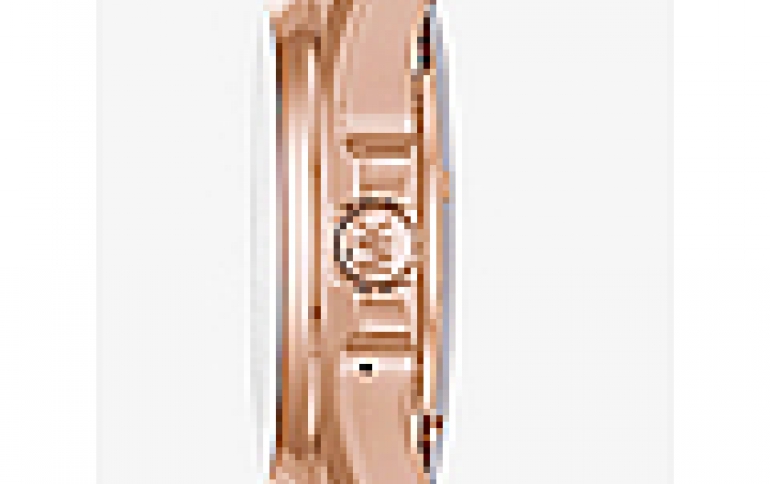 Michael Kors Access Smartwatch Released
Luxury lifestyle brand Michael Kors introduces the MICHAEL KORS ACCESS display smartwatch, part of its new wearable technology accessories line. The line is geared towards the fashion-focused consumer and combines technology with style.
The MICHAEL KORS ACCESS smartwatch is based on the Android Wear platform , making it compatible with both iPhone and Android phones.
The smartwatches offer customizable features such as:
Exclusive Michael Kors display watch faces, which change with a swipe - whether it's a digital chronograph design for the gym or glittering, animated pavé for night
Hundreds of possible combinations of display face, color and sub dials
A touchscreen display smartwatch powered by Android Wear that provides:

Social media updates and text and email alerts
App notifications
Smart help from Google
Built-in fitness tracking

Interchangeable leather and silicone wristbands
Glamorous versions for women and sporty versions for men
Magnetic charging
The Qualcomm Snapdragon Wear 2100
The MICHAEL KORS ACCESS smartwatches start at $350 USD. They are available in Michael Kors stores, MichaelKors.com and select department and specialty stores.