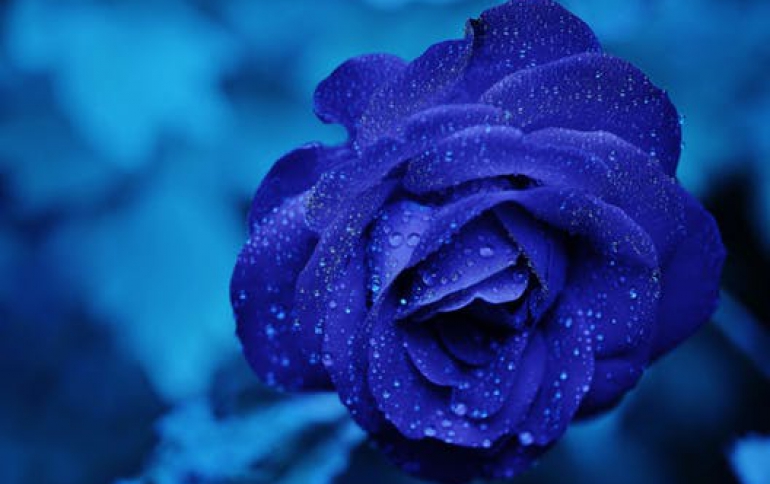 Microsoft To Bring Silverlight To The Living Room
At the 2010 National Association of Broadcasters (NAB) Show next week, Microsoft will showcase new products that bring Silverlight to the living room via support on Broadcom-and Intel-powered set-top boxes and connected TVs. The company announced it is working with system-on-chip (SOC) partners Intel and Broadcom to deliver support for reference designs that will provide the complete Silverlight platform to set-top boxes, connected TVs, Blu-ray Disc players and other consumer devices. Microsoft also unveiled details about Internet Information Services (IIS) Media Services 4 and announced the upcoming release of Silverlight Media Framework 2.0.

At NAB, Microsoft will demonstrate how Silverlight for SOCs will enable consumer electronics manufacturers to deliver native Silverlight support in future products. This means that content owners can deliver high-definition programming to the living room with all the benefits of Silverlight and IIS Smooth Streaming, such as adaptive bitrate streaming over standard Internet connections, DVR-like capabilities, and support for Microsoft PlayReady digital rights management, on Broadcom BCM7420- and Intel CE4100-based devices for the connected home.

"Our vision is to bring Silverlight to every screen, and as we continue to expand the capabilities and resources for Silverlight and IIS Media Services, it's exciting to see the amazing ways our customers use these technologies to deliver outstanding media experiences for their end users," said Scott Guthrie, corporate vice president of the .NET Developer Platform at Microsoft. "We've brought together great tools and a great platform to provide content owners and broadcasters a great business opportunity."

Microsoft also unveiled plans for the next version of IIS Media Services, an integrated HTTP-based media delivery platform built on Microsoft Windows Server that enables customers to deliver, monitor and monetize live and on-demand media content across enterprise, consumer and broadcast scenarios. New features in IIS Media Services 4 include the following:

- Multiplatform delivery with content protection offers content providers and broadcasters the ability to encode once and deliver protected live and on-demand encoded content across multiple screens, to Silverlight- as well as non-Silverlight-capable devices.

- Smooth multicast support allows enterprises, telcos and cable companies to deliver adaptive media streams to multiple recipients over their internal networks with the benefits of IIS Smooth Streaming. The use of multicast technology reduces the demands on private networks for delivering such content.

- Integrated encoding support enables third-party encoding products and Microsoft Expression Encoder 4 to be integrated into IIS Media Services 4, which allows Microsoft's customers to benefit from an integrated encoding and delivery platform.

In addition, Microsoft will deliver the IIS Smooth Streaming Client 1.0, which provides advanced playback functionality; and the IIS Smooth Streaming Format Software Development Kit 1.0 and IIS Smooth Streaming Porting Kit 1.0, which enable third parties to add Smooth Streaming support to their products.

In conjunction with Inlet Technologies, Level 3 Communications, THX Ltd. and TVN, Microsoft will also feature one of the first demonstrations of live high-definition content in 3-D using IIS Smooth Streaming and Silverlight at NAB.

At NAB, Microsoft will also showcase how Silverlight Media Framework 2.0 can simplify and speed the creation of rich media experiences with Silverlight. Released under a Microsoft open source license, the Silverlight Media Framework can be used and extended by third-party developers without royalties or fees.

Microsoft also announced partner support for Silverlight Analytics Framework, a framework for integrating business intelligence analytics into Silverlight applications. A growing list of partners includes AT Internet; comScore Inc.; Conviva; Eqatec Analytics; GlanceGuide Inc.; Google Analytics; Location3 Media Inc.; Nedstat; The Nielsen Company; Omniture, an Adobe company; PreEmptive Solutions LLC; Quantcast Corp.; Telerik; Unica Corp.; and Webtrends Inc.

In addition, online video platform providers Kaltura Inc. and Ooyala Inc. announced plans to include full Silverlight and IIS Media Services support in their products using the Silverlight Media Framework.



Silverlight for SOCs beta is planned to be available for hardware and device manufacturers to evaluate by the end of 2010, Microsoft said.