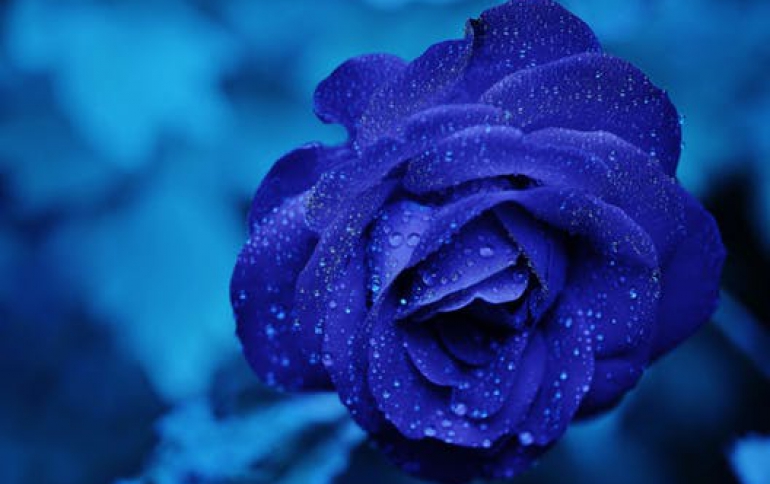 Microsoft, Google and HP To Support New Startup America
In response to President Obama's call to action to promote high-growth entrepreneurship across the country, the Startup America Partnership today announced a new wave of commitments secured from more than 15 companies and organizations to deliver resources that accelerate entrepreneurs starting and scaling companies. These new private-sector partnerships deliver more than $400 million in value to U.S. entrepreneurs, building upon 20+ commitments already secured by the Startup America Partnership from companies like Intel and IBM.

"Young businesses have created 40 million jobs over the past 25 years, and the need to create a strong ecosystem for startups in our country is more paramount than ever," said Scott Case, CEO of the Startup America Partnership. "These new partnerships will help ensure that startups have every best chance to succeed."

The new commitments announced today will help companies at varying levels of the new business life cycle. In the coming weeks, the Startup America Partnership will roll out a new free membership program, which will allow young companies ranging from Startup (newly created), Rampup (initial growth phase) and Speedup (exponential staff and revenue growth) stages to apply for access to these resources to help them grow.

New corporate commitments to the Startup America Partnership include:

American Express: American Express OPEN is offering over $125 million in value to Startup America Partnership member companies by providing special access and advantaged pricing for a suite of products and services to help businesses attract and retain customers and improve cash flow.

Cisco: Will provide training to approximately 6,000 entrepreneurs within 50 cities by January 2014. Training is provided through intermediary organizations trained and supported by Cisco. Cisco's support is valued at over $3 million.

Ernst & Young: Ernst & Young LLP has made a substantial commitment valued at more than $7.5 million to work with Startup America Partnership and their high-potential Speedup companies. By leveraging EY professionals and the Entrepreneur Of The Year (EOY) network as advisors and mentors, and by providing access to relevant thought leadership, on-line resources and other analytical tools, EY will help these Speedup companies to more fully exploit their growth opportunities. Winners of the EOY program represent the largest network of high growth entrepreneurs in America.

First Data: A global leader in electronic commerce and payment processing, will offer significant discounts on processing services including credit and debit acceptance as well as point-of-sale terminals to Startup America Partnership member companies.

Google: Google is committing up to $100 million to Startup America Partnership member companies to enable entrepreneurs to promote their companies with Google advertising over the next year.

HP: To further its initial commitment to the Startup America Partnership announced as part of January's launch at the White House, HP, the largest Information Technology company in the world by revenue, will offer discounts across its commercial product categories (laptops, desktops, workstations, Palm smartphones, tablets, printers, wireless routers, servers, and more), to Startup America Partnership member companies. HP's commitment – and potential savings for startups – is estimated to be $100M over three years. Details will be announced through the Startup America program once the application process to become a Startup America Partnership member begins.

IndieGoGo: IndieGoGo has agreed to offer Startup America Partnership member companies and entrepreneurs the opportunity to raise $30 million of funding at a 50% discount on campaign fees. IndieGoGo will also feature their campaigns on a newly created Startup America Partner Page on the company's website.

Intuit: Intuit Inc. will invest $37 million in products and services to promote high-growth entrepreneurship across the country. Intuit's commitments include special offers and pricing for the company's flagship products and services, including QuickBooks Online, Intuit Payroll Services, QuickBooks Merchant Services and Intuit Websites.

LinkedIn: LinkedIn will serve as the platform on which Startup America Partnership member companies can build their identity, grow their networks, and gain insights to help make them more productive and successful. LinkedIn will also contribute training, services, and products to Startup America Partnership member companies.

Microsoft: Microsoft will offer its BizSpark program, established in 2008, to all qualified software startups in the Startup America Partnership. The program currently serves more than 38,000 startups worldwide, including 13,000 in the United States. It provides access to Microsoft's extensive software portfolio free of charge for three years including support, training and access to Windows Azure, Microsoft's Cloud Services Platform. Participants are also connected to a global network of over 700,000 mentors, partners and investors. In the second half of 2010, companies in the Microsoft BizSpark program raised more than $850M in funding.

Salesforce,com:Salesforce.com will provide products and technology to power the Startup America Partnership community. This entails a CRM implementation, a collaboration platform, a resource catalog built on Force.com, and a workflow engine to connect entrepreneurs with resources from private-sector partners. Professional Services will be delivered by Appirio.

Silicon Valley Bank: Will host an exclusive event, which will be shared virtually across the United States, bringing together a number of America's most promising entrepreneurs, Startup America Partnership member companies, recognized experts from the venture community, small business evangelists, and other distinguished business leaders, all designed to give entrepreneurs the real world advice and coaching they need to succeed.

The Startup America Partnership is a movement - by entrepreneurs, for entrepreneurs - to help inspire and celebrate entrepreneurs, their firms and the people that join them. Launched January 31st at the White House in response to President Obama's call to celebrate, inspire, and accelerate high-growth entrepreneurship throughout the U.S., the Partnership is bringing together an alliance of major corporations, funders, service providers, mentors and advisors working to increase the prevalence and success of high-growth enterprises in the U.S.