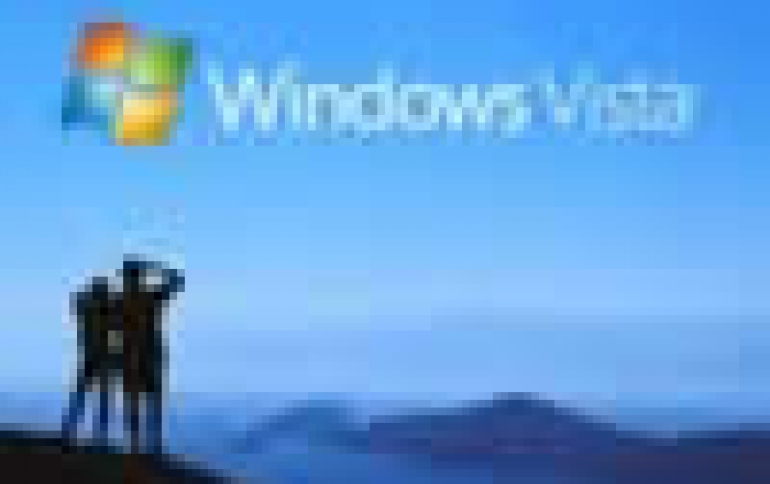 Microsoft Tells EU It Will Ship Vista
Microsoft told the European Commission it will not delay shipping its new Windows operating system, Vista, to Europe, after fears that it might do so because of its regulatory disputes there. The commissioner at the European Union's top antitrust authority, Neelie Kroes, told reporters on Friday she had spoken to Microsoft Chief Executive Steve Ballmer on Thursday evening.

"He announced that they have intention to ship it (Vista) globally," she told reporters on the sidelines of a competition conference in Italy.

After a years-long antitrust case against Microsoft and a record fine of close to half a billion euros (almost $630 million) for anti-competitive behavior, Kroes warned Microsoft last March that she had concerns about Vista.

The European Commission was worried that the operating system would package features such as an Internet search function like Google's and software similar to that of Adobe's "pdf" fixed document formats.

The "bundling" of such software in an operating system that is used by more than 90 percent of the world's PCs may create a disincentive for customers to then buy Adobe's and Google's products.

Microsoft also plans to tie-in security features with Vista, a move that raised concerns at companies such as McAfee and Symantec , which again offer similar products.

In early September, the software company raised the possibility of delaying the launch of Vista in Europe alone on the concerns of the Commission, saying it was unsure what the regulator required of its new product.

The Commission has long said it is up to a company to ensure that their products comply with European Union laws.

"He (Ballmer) was aware that he shouldn't ask me if I could give a green light to it (Vista) and rightly so," Kroes said of her conversation with the Microsoft executive.

"Microsoft has to be aware that they have a responsibility to take into account the European regulations and European rules and I am expecting that they are doing that," she said.

The stand-off between the software giant and the Commission is the latest in a lengthy spat between the two.

In 2004, the Commission found Microsoft had abused its market dominance in audiovisual software players and office servers. It forced the U.S. firm to strip out Windows Media Player from its ubiquitous operating system.

The Commission levied a record 497 million euro fine. In July, EU regulators fined the company a further 280.5 million euros for defying the ruling, which required it to share information on its servers with rivals.

Microsoft faces a further fine of up to 3 million euros a day if found still not in compliance with the ruling.