Motorola Moto G Coming November 13
Motorola has started sending out invitations for the launch of its Moto G smartphone on November 13. The follow-up to the Moto X smartphone is rumored to be a cheaper alternative to the Moto X. Unconfirmed information indicate that the Moto G will come with a 1.2GHz quad-core Snapdragon CPU, a 5-megapixel camera and 8GB internal storage.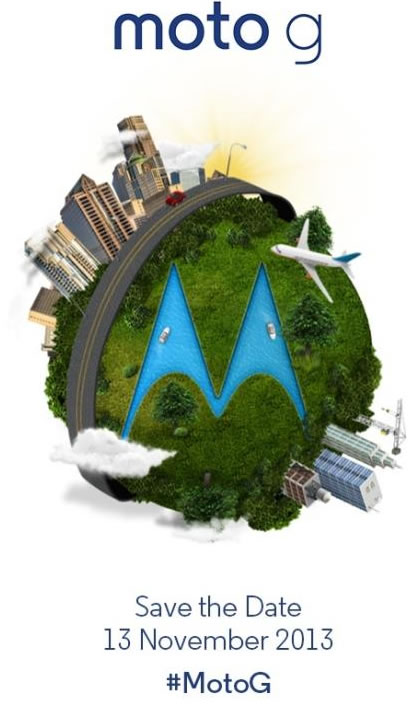 It is not clear whether the Moto G will be customized as the U.S.-made Moto X, which has failed to sell well despite Motorola's marketing efforts.