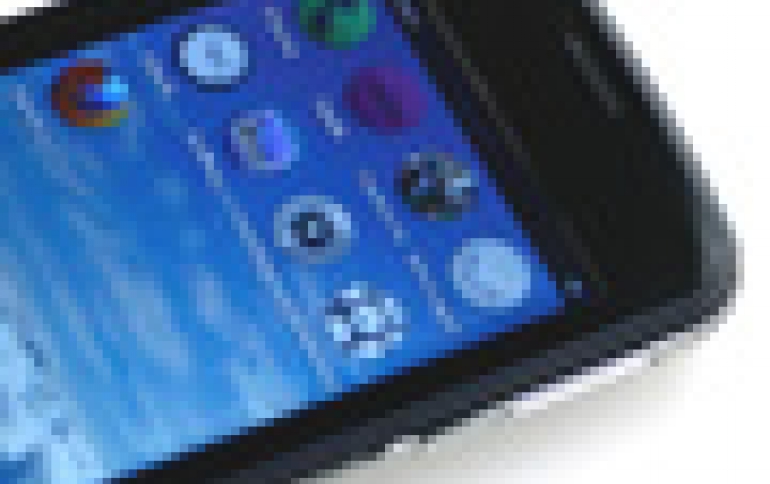 Mozilla To Offer First Open Web Devices
Telefónica Digital and Mozilla unveiled an ambitious strategy to create a new mobile platform that will deliver the first HTML5 based devices running on the open Web. Announced at WMC 2012, the Open Web Devices platform (OWD) will launch this year and is an important step forward in the establishment of HTML5 as the next major ecosystem for smartphones, and will enable the delivery of smartphone capabilities at low price points.
Telefónica Digital's product development and Mozilla created a new phone architecture that relies entirely on the Web, enabling HTML 5 applications with absolute access to core phone APIs. This means that all of the device's capabilities (calling, messaging, browsing, games etc) can be developed as HTML5 applications and executed via an experience based on the Firefox Web browser.
Despite the significant gains in performance for Web Technologies on mobile devices, HTML and JavaScript-based applications have had limited access to the device's underlying capabilities. This platform may lead the evolution of the HTML5 set of standards to add new software APIs that are as broad and functionally rich as their native counterparts.
Mozilla's Boot to Gecko Project unlocks the current limitations of Web development for mobile by providing new features and APIs that will demonstrate just how powerful HTML5 can be and that it is possible to run an entire device using this technology. In doing so it is possible to remove much of the middleware and other superfluous software on a device which not only makes the applications run faster, but also brings down the device unit cost.
The Boot to Gecko project will go after Google's Android or Apple's iOS, to create an alternative which could generate smartphones that are "10 times cheaper" than an iPhone while offering similar experiences to those running on other platforms.
This reference implementation will be submitted for standardization to W3C, Mozilla said. "The objective is that there are no proprietary APIs within the device architecture, making phones developed using it the only truly open devices on the market," Mozilla explained.
Telefónica and Mozilla are developing this HTML5 operating system on a hardware platform that is based upon a Qualcomm chipset. The three companies will be collaborating to deliver a prototype platform that will enable smartphone capabilities at feature phone entry level pricing. According to Mozilla, the web browser already scores 317 points at HTML5 Test and when it come to being affordable, according to Carlos Domingo of Telefónica, Boot to Gecko phones will be ten times cheaper than an iPhone.
Mozilla also announced that Deutsche Telekom's Innovation Labs will be joining the project to work together with Mozilla in developing Boot to Gecko.
An operating system based on HTML5 also offers opportunities for application developers, content owners and service providers, both in terms of enabling new capabilities, as well as making it easier to develop, deploy and maintain their applications.
Telefónica R + D started working on the OWD concept at the start of 2011, and developed an initial prototype for negotiations with potential partners. When Mozilla announced the 'Boot to Gecko' project to create the open Web platform, based on its Firefox browser, in July 2011, both companies embarked on a collaboration that resulted this week in the platform being unveiled.