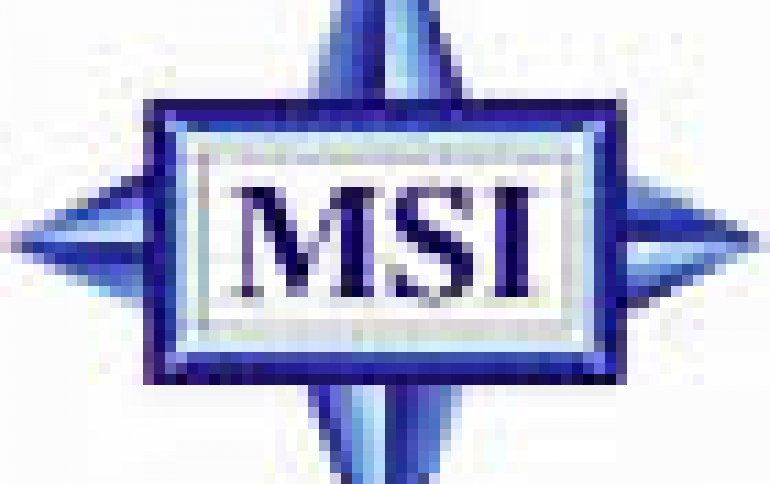 MSI announces E7525 Master-S2, the latest high-performance workstation board
MSI unveils its newest workstation board, the E7525 Master-S2, en par with Intel®'s launch of its new chipset, E7525. The new E7525 Master-S2 is leveled at the extreme high-end segment of workstation boards. Based on the new Intel® Xeon processor and Intel® E7525 chipset, it offers cutting-edge technology in today's market.
This workstation board also supports compelling features like PCI-Express, DDR2 memory and Intel® EM64T (Intel® Extended Memory 64 Technology). These new technologies enable MSI's customers to deliver innovative workstations that will respond to the needs of demanding users.
Speaking of processor, E7525 Master-S2 is designed to support the most up-to-date Intel® Xeon processor with 800MHz FSB, which can properly function on 64-bit OS and software. The memory of this new board can support the latest DDR 2 400 up to 16GB (Dual-channel Registered ECC DDR2 400). DDR2 memory offers strong memory performance as well as satisfying thermal solution specifically for power users. In addition, the E7525 Master-S2 is PCI express ready in terms of graphics card and networking. It supports 1 PCI Express (x16) slot and works well on the latest PCI Express graphics card offering twice the bandwidth (4GB) than the original 8X graphics card (2GB).
The board also supports 1 PCI Express interfaced Gigabit Ethernet via Broadcom® 5721 controller for networking. The new interface exhibits faster frequency and bigger bandwidth than the original PCI or PCI-X based LAN. In short, the new PCI express interface offers power users upgrade solutions that can better meet their demands.
On the other hand, E7525 Master-S2 provides Dual-channel Ultra 320 SCSI interface thru the built-in Adaptec® 7902W chipset. It supports 2 SATA ports with RAID 0 from ICH5R. The E7525 Master-S2 is really great for expansibility and connectivity! It also provides 1x 64-bit/133MHz and 2x 64-bit/100MHz PCI-X slots plus 2 PCI slots. To give users a friendly I/O interface, the E7525 Master-S2 can support 2x IEEE 1394 and 6x USB 2.0 connectors.
MSI server/workstation products lead the industry in terms of system performance, computing density, price-to-performance ratio, and high-availability requirements. If you are interested in E7525 Master-S2, feel free to visit MSI website to get more detailed information.