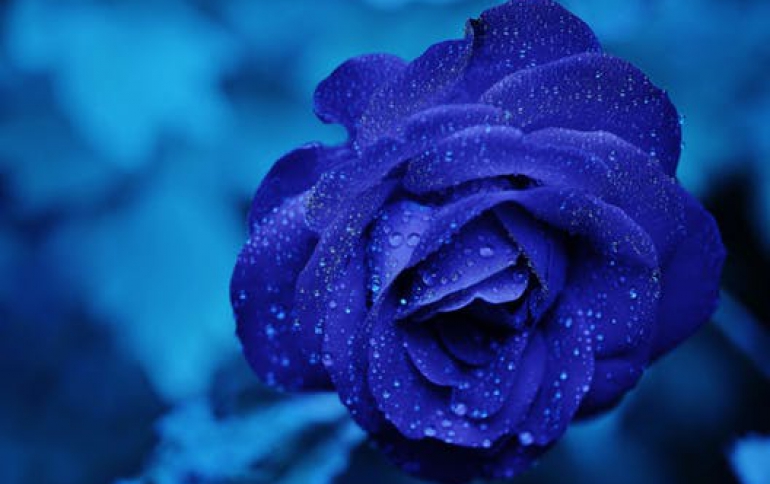 MSI At Computex 2012
MSI booth at this year's COMPUTEX included new graphics cards and motherboards, peripherals for Intel's Thunderbolt technology and notebook PCs.
Motherboards
MSI's new mainboards are equipped with Military Class III components including the Big Bang-XPower II, along with the debut of the MPower-series, AMD FM2-series, and Z77A-GD80l.
In addition MSI has on display thee Z77A-GD80 mainboard, which has a built-in Thunderbolt interface and two-way bandwidth, which reaches up to 10Gb/s.
Also on display is the already released Z77A-GD65 mainboard.

Computex 2012 also served as the debut of the all-new X79/Z77 MPower mainboards. The MPower mainboards implement the "OC Certified" and "OC-in-Warranty" which means they have passed testing to provide for a safe overclocking guarantee.
On display at Computex 2012 is also the A85XA-G65 mainboard with support for the all-new AMD Trinity APU. With the inclusion of Military Class III components, this is the first MSI AMD chipset mainboard equipped with Hybrid Digital Power design. This power infrastructure allows precise voltage adjustment options for overclocking. The board also includes MSI?s exclusive one second overclocking technology OC Genie II.
Graphics cards
MSI is also putting new HD 7970/ GTX 680 Lightning and HD 7870 Hawk and display. The Unlocked Digital Power architecture's Unlocked BIOS, digital PWM chip and improved power supply design increases overclocking potential.
The GPU Reactor power supply back plate is a patented design that increases the power to the core, reduces power supply noise and enhances overclocking stability.
Futuremark partnered with MSI to showcase the latest version of the 3DMark at Computex. 3Dmark for Windows 8 DirectX 11.1 tech demo was shown publicly and was be powered by MSI?s flagship GTX 680 Lightning graphics card.
The Power Edition graphics cards on display supports MSI's Triple Overvoltage function and improved power supply for increased overclocking potential.
On the cooling front, Twin Frozr IV and TransThermal both incorporate the Dust Removal technology. The fans automatically run in reverse every time the system starts up to remove any dust build-up and maintain optimal cooling performance.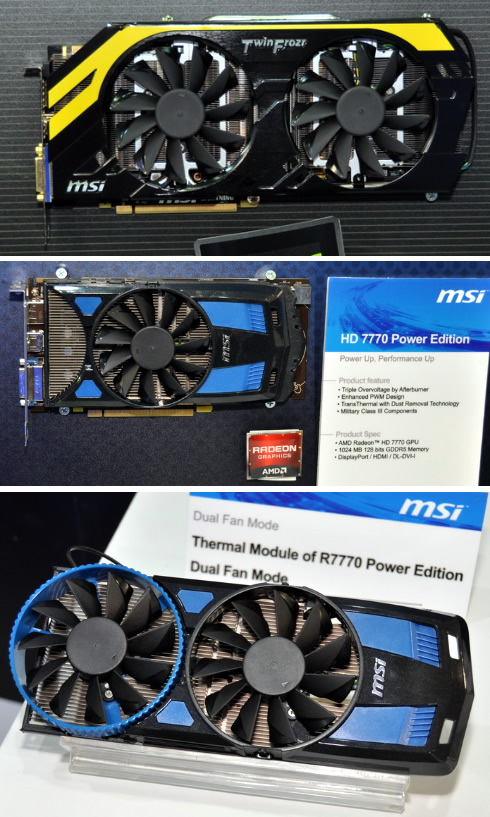 The HD 7850 /GTX 670 Power Edition cards are equipped with the Twin Frozr IV thermal design including Propeller Blade technology, dual temperature-controlled fans and SuperPipe technology for the best balance between temperature and noise. As for the HD 7770 /HD 7750 Power Edition, the TransThermal design allows additional fans to be added as necessary. Apart from supporting Propeller Blade and Dust Removal as well, the single fan module can be upgraded to dual-fan "Double Airflow Mode" for increased air flow and better GPU cooling. Two fans can also be mounted side-by-side in "Dual to increase the cooling coverage and reduce component temperatures.
MSI has also on display peripherals that support Intel's Thunderbolt technology. In a product called "Graphics Upgrade Solution" (GUS), you can place a PCI Express graphics card (up to 150W) into the box connect it to your Thunderbolt port of your PC or notebook.
Notebooks and Ultrabooks
MSI is also rolling out its latest generation of G Series gaming laptops, including the GT60, GT70, GE60, and GE70. Other notebook computers isplayed include the U270 with AMD's latest Brazos 2.0 processor, the highly mobile U180 netbook, the CX70, CR70, CX61, CR61, and CR41--five multimedia laptops from the C Series.
MSI's GT60, GT70, GE60, and GE70 feature the third gen Intel Core i7 quad core processor and nVidia discrete graphics cards. These laptops also come with professional sound technology, keyboards designed specifically with gamers in mind, and accelerated Internet connecting technology.
The MSI GT60 and GT70 come loaded with the Nvidia GeForce GTX 670M discrete graphics card which boasts 3GB GDDR5 of display memory. MSI GE60 and GE70 come loaded with the Nvidia GeForce GT 650M discrete graphics card.
MSI's GT60, GT70 also come equipped with four DDR3 memory slots for up to 32GB of memory. They also feature MSI?s own Super RAID technology with dual SSD optional. Using accelerated dual solid state drive (SSD) architecture not only gives these machines twice the storage capacity, it also cranks up read speed by some 486% over traditional HDD Raid 0.
The MSI GT60, GT70 gaming laptops also come equipped with Killer Gaming Networking (Killer E2200 Game Networking) to give fast online transmission speeds that are faster than regular LAN, reducing latency/ping time for a hiccup-free online gaming experience.
MSI's GT60, GT70, GE60, and GE70 also come equipped with MSI's own Audio Boost solution technology which employs genuine gold plating on its Gold Flash audio jack. The enhanced resistance to oxidation, transfer efficiency, and noise prevention work in conjunction in the GT60 and GT70 with Dynaudio sound technology and in the GE60 and GE70 with the THX TruStudio Pro for cleaner acoustic fidelity that reproduce stereo sound faithfully.
The GT60, GE60 and GT70, GE70 sport anti-glare full HD screens which are 15.6-inch and 17.3-inch in size, respectively. They also have 720p, 30 fps HD webcams and USB3.0 ports.
The multimedia CX70,CR70,CX61,CR61 and CR41 notebook computers are packing features like Intel's new generation Core i processor, SRS PC Sound, USB3.0, HDMI 1.4, and Bluetooth 4.0. In addition, the CX70 and CX61 sport the most advanced performance-level discrete graphics card?the nVidia GeForce GT640M discrete graphics card.
The CX70 and CX61 laptops also come with MSI's GPU Boost technology, so when it's handling heavy load applications, the system automatically switches over to the discrete graphics card for powerful graphics and when it is performing general word processing tasks or browsing the Internet, it automatically cuts to the power-sipping integrated graphics chip mode.
MSI's Wind U180 and Wind U270 laptops come with Intel's latest generation Cedar Trail platform with power-saving ATOM processor under the hood, while the Wind U270 features AMD's new Brazos 2.0 processor which boasts up to eight hours of battery power. And the MSI TDE overclocking technology lets you throttle up processing performance.
The stylish MSI Wind U180 netbook comes optional with the new generation dual-core Intel Atom N2800 processor with 32nm-based process which works in conjunction with the Intel NM10 high-speed chip set. It also supports DDR3 system memory, while using much less power than the earlier platform.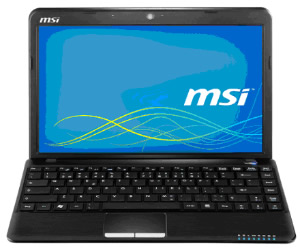 The Wind U270 features AMD?s new generation dual core Brazos 2.0 processor. In addition to packing x86 architecture core, the APU (Accelerated Processing Unit) processor which supports DirectX 11, offering processing and display performance on par with discrete graphics cards.
MSI is also introducing its new generation Ultra laptop Series, which is comprised of the slender and 11.6-inch Ultrabook MSI Slider S20 and the 14-inch Ultra laptop MSI X460DX. This series supports new generation Bluetooth and USB 3.0 transfer technologies. What's more, the MSI X460DX is less than 1-inch thick and tips the scales at just 2 kilograms.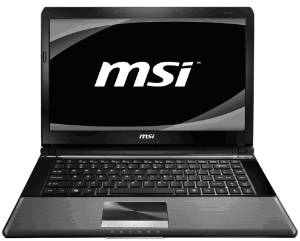 The X460DX laptop computer is powered by the Intel Core i5 processor and nVidia GeForce GT630M discrete graphics card. It also supports the latest DirectX 11. The Ultra book MSI Slider S20 comes with Intel's Chief River CULV power-sipping processor.
The MSI Slider S20 sports an 11.6-inch screen and weighs 1.3 kilograms. It packs the new generation Intel Chief River CULV platform processor, Windows 8, and a complete array of peripherals and I/O ports, including USB 3.0, Bluetooth 4.0, and HDMI. What sets this machine apart is the fact that it can be collapsed into a tablet with 10-point multi-touch screen.