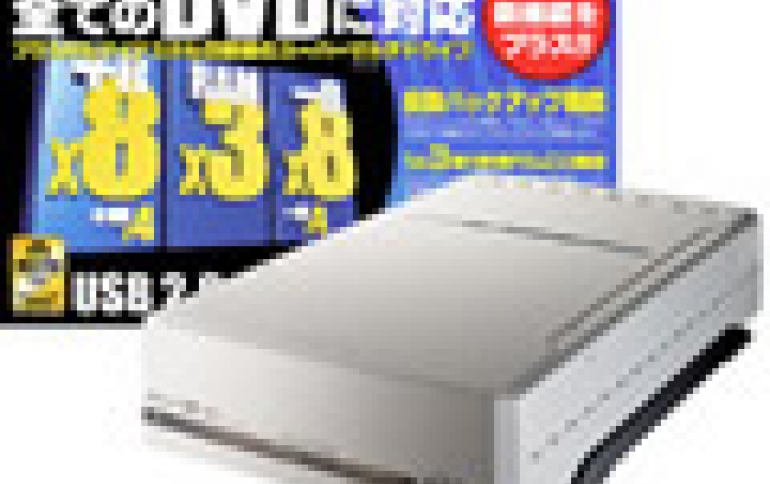 New 8x Multi-drive by I-O data
DVR-UH8CDB is the product name of the new I-O data's external multi drive. The drive is capable of DVD+/-RW, DVD-RAM and CD-R/RW recording, while it reaches the 8x high speed on DVD+/-R media burning. PC connectivity via USB 2.0/1.1 is supported. Regarding DVD-RAM recording, the drive is highly capable with this format being able to manipulate DVD-RAM media just like floppy disks. When a DVD-RAM is inserted, the drive can start the backup of the data automatically.

In addition, the package includes the following bundled software: "Ulead DVD Disk Recorder SE" for DVD-VR compilation and "Ulead DVD Movie Writer Advance SE" authoring software with Dolby Digital AC-3 correspondence and it is compatible with Windows XP/2000 Professional/Me is supported.

The drive will be put on the Japanese market from the middle of April at the price of 35,700 Yen (280 euro).