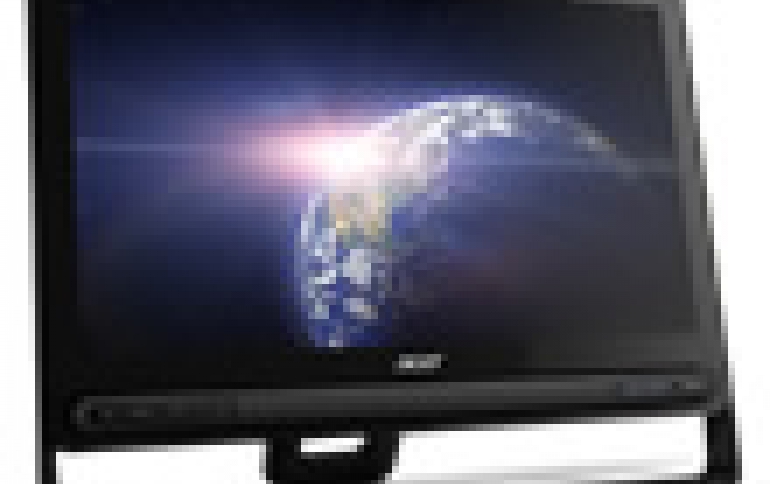 New Acer and Gateway All-in-Ones Arrive Soon
Acer and Gateway have announced the new Aspire ZC-605 Series and Gateway One ZX4270 all-in-ones, available for the holiday season in attractive price points. Designed for work ad entertainment, the Acer Aspire ZC-605 Series all-in-one features a 19.5" screen (1600 x 900). The chassis tilts from 10-30 degrees, so that you can find the best and most comfortable viewing angle.
The Windows 8 AIO PC comes with an Intel Pentium 2127U dual-core processor, 4 GB of DDR3 memory, a 1 TB hard drive, an integrated SuperMulti optical drive, and Dolby Home Theater v4 audio. For wireless connectivity, this AIO rig provides Wireless N and Bluetooth 4.0. The AIO PC also provides a 1MP webcam with 720p video that can be adjusted up to 30 degrees, a built-in single array microphone, and a number of inputs on the front panel including a 2-in-1 card reader, USB 3.0, an on-screen display button and the audio jacks. On the back are two USB 3.0 ports, two USB 2.0 ports, audio output and HDMI output.
The Acer Aspire ZC-605 Series will be priced starting at $599.99.
Price for the Gateway One ZX4270 all-in-one starts at just $399. It boasts a 19.5-inch (1600 x 900) display (no touch support) and is powered by a 1.5 GHz AMD A4 5000 APU. The Windows 8 AIO also has 4 GB of RAM, up to a 750 GB hard drive, a 1080p-capable webcam, a slim optical drive (DVD writer), WiFi, Bluetooth 4.0, two USB 3.0 ports, and a card reader.
The Gateway One ZX4270 will be available this month.