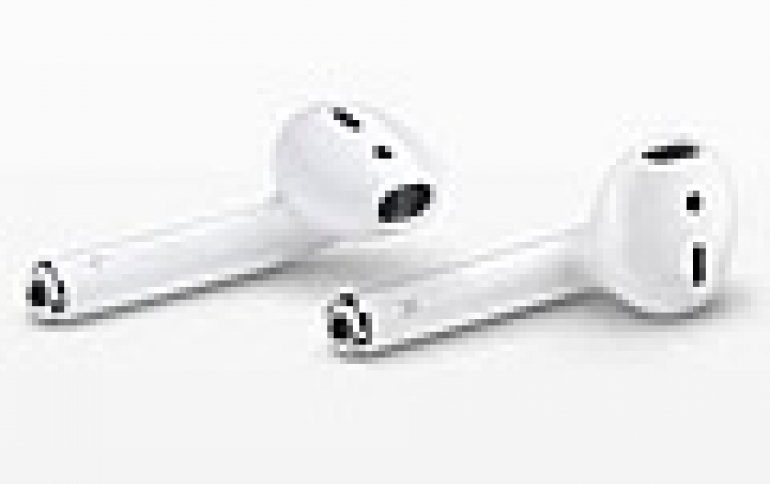 New High-End AirPods, HomePod and Headphones Coming Next Year
Apple's new move into the audio-device market include the release of higher-end AirPods, a new HomePod and studio-quality over-ear headphones for as early as next year.
According to Bloomberg, Cupertino is working on new AirPods that will feature noise-cancellation, water resistance and increaed range, meanign that you'll be able to put them on during sports and possible further than your an iPhone or iPad.
The earbuds will likely cost more than the existing $159 pair. Apple is also working on a wireless charging case that's compatible with the upcoming AirPower charger.
The company has also internally discussed adding biometric sensors to future AirPods, like a heart-rate monitor, to expand its health-related hardware offerings beyond the Apple Watch.
Before 2019, Apple will refresh the current AirPods later this year with a new chip and support for hands-free Siri activation.
The report also mentions that new over-ear headphones coming from Apple, too. They will use Apple branding and be a higher-end alternative to the company's Beats line. Obviously, the new devices will compete with pricey models from Bose and Sennheiser.
Apple plans to ramp up AirPods production by working with Foxconn, although so far, it has mostly worked with Inventec, but builds about 30 percent of the units with Luxshare Precision Industry Co.
Apple's latest music-focused device, the HomePod, was also delayed, and has seen sluggish sales so far. It was originally built with Inventec, but Apple has since expanded production to Foxconn. Apple is said to be working on a new version of the HomePod for as early as next year, and it could switch production away from Inventec for the latest model.
Accessories have become an important revenue source for Apple in recent years, helping Apple's Other Products unit generate sales of $12.9 billion in the 2017 fiscal year.