New iPads Expected To Be Unveiled At Apple Event Next Week
Apple is holding an event in San Francisco next week to announce new products and of course, everybody is expecting to see updated iPads. An invitation sent Tuesday to media includes a graphic that mimics the color scheme in iOS 7, hinting that the new iPads would get Apple's latest operating system for mobile devices. The invitations also bore the message "We have a lot more to cover."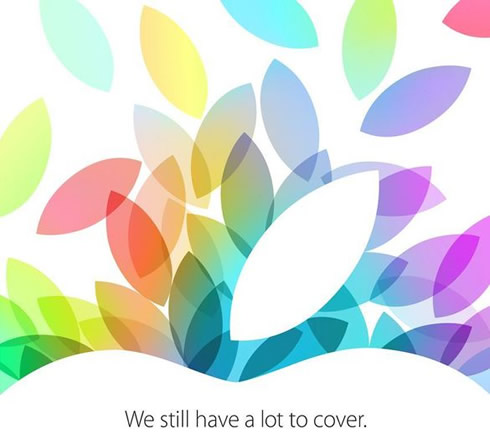 According to unconfirmed reports, thenew version of its popular iPad tablet computer will be thinner than its predecessor and boast improved camera capabilities. An upgraded version of the iPad mini with an improved screen is also expected.
Apple is also expected to discuss its computer operating system and its laptop line at the event, timed for the start of the year-end holiday shopping season.
The event will take place at the Yerba Buena Center for the Arts Theater in San Francisco, a venue Apple has often used in the past.
The company announced its most recent iPads around this time last year.