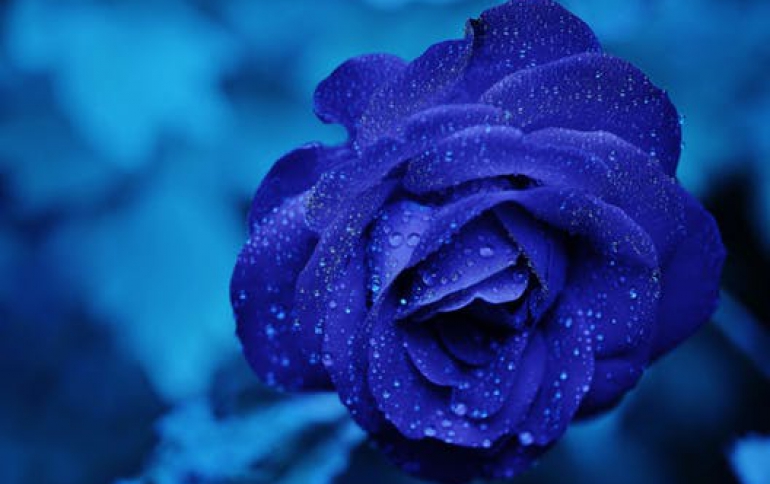 New Kodak Z-Series Digital Cameras
Kodak today announced a new category of EASYSHARE digital cameras. The Kodak Z700 (5x optical zoom) and Z740 (10x) digital cameras combine point-and-shoot flexibility with the photographic control granted by higher optical zoom ranges.
KODAK EASYSHARE Z700 Specifications (pdf)
KODAK EASYSHARE Z740 Specifications (pdf)
Get Closer to the Action and Emotion with 10X and 5X Zoom Lenses; Z740 and Z700 Models Packaged with #1-Selling EASYSHARE Printer Dock

LAS VEGAS, Jan. 5 -- Building on the global success of its EASYSHARE DX7590 and DX6490 zoom digital cameras, Eastman Kodak Company today announced a new category of EASYSHARE digital cameras. The KODAK EASYSHARE Z-Series helps everyday picture takers get closer, better, more creative shots through extended zoom lenses.

The KODAK EASYSHARE Z740 (10X optical zoom) and Z700 (5X optical zoom) digital cameras combine point-and-shoot flexibility and affordability with the photographic control granted by higher optical zoom ranges. Both models will be packaged with the new EASYSHARE Printer Dock Series 3, which makes real, borderless KODAK 4 x 6-inch pictures in as little as 90 seconds with just one touch.

"People are realizing that the secret to a great digital picture isn't just about the number of megapixels in the camera," said Mary Hadley, director of worldwide digital capture marketing at Kodak. "The EASYSHARE Z-Series will bring extended zoom capabilities such as more flattering portraits and capturing detail from afar — until now the domain of higher-end digital cameras — to more people. When combined with the best-selling EASYSHARE Printer Dock, these cameras give everyday photographers most everything they need to take, print and share high quality, close-up pictures at the touch of a button."

The EASYSHARE Digital Photo Solution with Z740 zoom digital camera and Printer Dock Series 3 will be available worldwide beginning in February 2005, with a suggested retail price of US$499. The EASYSHARE Digital Photo Solution with Z700 zoom digital camera and Printer Dock Series 3 will be available beginning next month for US$399 (MSRP). The products are compatible with the recently introduced IMAGELINK print system for one-touch printing, as well as PICTBRIDGE technology.

KODAK EASYSHARE Z740 zoom digital camera

The KODAK EASYSHARE Z740 camera is ideal for people who want to get close to their subject, but enjoy the simplicity of a point-and-shoot digital camera. Its powerful 10X (38 – 380 mm equivalent) KODAK RETINAR aspheric, all-glass optical zoom lens can quickly zero in on a small object or distant scene, picking up the detail, color, and textures that a less powerful lens would overlook. The 1.8-inch, high-resolution, indoor/outdoor LCD screen and electronic viewfinder are designed for previewing a scene, or reviewing and sharing shots just taken.

In addition, the 5-megapixel EASYSHARE Z740 camera includes more advanced, yet simple to use, features to help people get exactly the pictures they want. These include 18 scene settings (e.g., party, sport, portrait) for various environments, continuous autofocus for crisp pictures, first and last burst modes for action photography, color options (e.g., black-and-white, sepia), and even PASM (program, aperture priority, shutter priority, and manual) modes for greater control and creativity. The exclusive KODAK Color Science image processing chip helps deliver vibrant, accurate colors time and time again.

As with all EASYSHARE cameras, the Z740 includes the favorites feature, which lets people store dozens of pictures in internal memory for anytime, anywhere sharing; the Share button for designating pictures to be e-mailed or printed; popular EASYSHARE software for computer-based picture viewing, organizing, and sharing; and even high-quality video (640 x 480 pixels) for recording and sharing life in action.

Z740 camera owners can also take advantage of a range of accessories for additional creativity, including a 0.7x wide-angle lens and 55 mm circular polarizer and neutral density filters.

KODAK EASYSHARE Z700 digital camera

Designed for value-conscious, entry-level "zoom seeking" picture takers, the KODAK EASYSHAREZ700 digital camera offers 5X (35 – 175 mm equivalent) optical zoom, letting people get much closer to a subject than the 3X zoom lenses most commonly found in cameras in this price range.

The 4-megapixel Z700 camera also includes many of the features that have made the KODAK EASYSHARE system so successful, including multiple scene modes, automatic picture rotation for an image that is always right side up, KODAK Color Science technology, EASYSHARE software, high-quality video/audio, and the exclusive Share button.

EASYSHARE Printer Dock Series 3

Z-Series camera owners can quickly print real KODAK 4 x 6-inch pictures with just one touch in as little as 90 seconds, using the new KODAK EASYSHARE Printer Dock Series 3 (included with Z740 and Z700 camera purchase). This version is the first to support the new IMAGELINK print system, working with EASYSHARE cameras and other manufacturers' compatible cameras.

The Printer Dock Series 3 also transfers pictures to a connected computer, and recharges and reconditions the cameras' batteries. Pictures made from EASYSHARE printer docks are vibrant, borderless, waterproof, and will last lifetime.

Only the EASYSHARE line of printer docks makes printing truly one-touch simple, and do not require people to connect a cable between camera and printer. Their convenience, print speed, ease of use and phenomenal picture quality has resulted in overwhelming demand from picture takers worldwide, with the line having achieved the number one market share in the United States and the United Kingdom, according to The NPD Group and GfK. Since Q2 2003, Kodak has sold more than one million EASYSHARE printer docks worldwide.

Kodak has also announced the EASYSHARE Camera Dock Series 3 (May 2005 availability; US$79 MSRP), which provides one-touch picture transfer to a connected computer, video out for television viewing, and battery recharging and reconditioning.

In the J.D. Power and Associates 2004 Digital Camera Satisfaction StudySM evaluating performance, connectivity, cost and appearance, KODAK EASYSHARE cameras in the US$200-399 and US$400-599 price ranges ranked Highest in Customer Satisfaction. Digital cameras in these segments comprise more than 60 percent of the U.S. market, according to data from The NPD Group.