4. Final words
The Nexus RX-5300 is a power supply that aimed at entry-level users who need mainly need a quiet power solution During our tests, we saw that the 135mm fan was very silent indeed and in most cases you couldn't hear any noise at all coming from it. Nexus claims that the fan produces just 15dB(A) of noise at 60% load, which is very good for this category.
The retail price of the product is rather competitive, even we would like more juice for spending $110 in order to buy it.
The unit is well-built and look solid, without any fancy lighting or operation LED With a minimum efficiency of 82%, the device performs well and less electricity is wasted. In addition, its modular design helps you get rid of all this mesh with the cables hanging inside your PC case. It allows you to only connect the connectors you really need. Plus all cables are sleeved with a black and white X-mesh for a clean look. The cables are also properly shielded for extra safety and duration.
Our simple tests showed that the PSU's performance was stable enough even under dual GPU setups. A slight variation in the nominal value of the output voltage under full load should not be an issue for a PC PSU.
The Nexus RX-5300 is a well-designed product for entry-level users. It will just do the job, providing efficient power for you PC components and most importantly, it is affordable to most of you. Backed by a 3-year warranty, it will offer you worry-free operation for a long time. Definitely a 'Safe Buy' at least.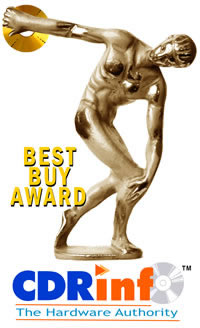 - The Good
530Watt output
Good build-quality
Active PFC design
ATX v2.2 certified
Many connectors with modular design
3 years of warranty
Proper retail price for this category
Low variation at +12V rail when using SLI setup and high efficiency
- The Bad
Cable length could be bigger

No printed manual and power cord is included
Only one yellow PCI-e connector is included
No 80Plus.org rating