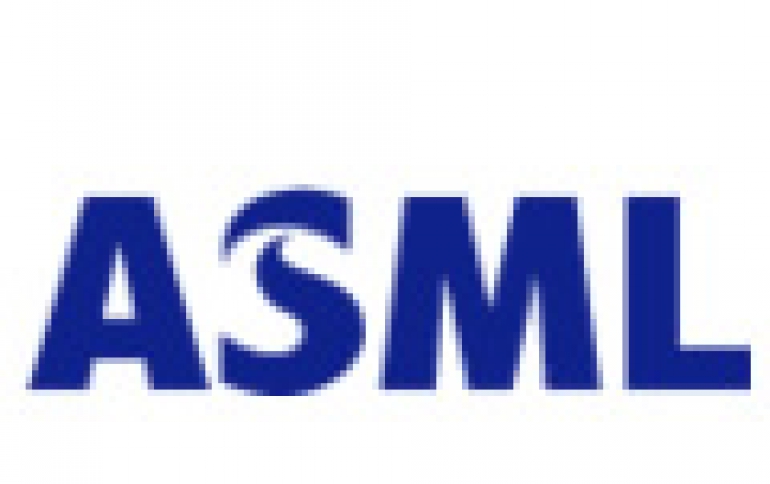 Nikon Takes Legal Actions Against ASML and Carl Zeiss Over Semiconductor Lithography Patents
Nikon filed lawsuits in the Netherlands, Germany and Japan against ASML, the world's third-largest chip equipment maker, and Carl Zeiss, saying its lithography technology was illegally used by the two companies.
CAnon says that the legal actions are intended to halt infringement of its intellectual property. The basis of Nikon's claim is that ASML and Zeiss employ Nikon's patented technology in ASML's lithography systems, which are used globally to manufacture semiconductors, without Nikon's permission, thereby infringing Nikon's patents.
Nikon says it has met with ASML and Zeiss with the aim of reaching a resolution of these issues, but those efforts have failed to produce a settlement.
ASML believes that Nikon's claim is without merit. "We will defend ourselves vigorously against the allegations and we will consider all means at our disposal," ASML said.
Peter Wennink, ASML President and Chief Executive Officer, said: "Nikon's litigation is unfounded, unnecessary and creates uncertainty for the semiconductor industry. Over the past years, ASML has made repeated attempts to negotiate an extension of its cross-license agreement with Nikon. We are disappointed that Nikon did not make any serious efforts to negotiate and has opted for legal action instead. We continue to believe that a negotiated outcome would have been preferable for the industry, which thrives on innovation and collaboration. This sort of unnecessary patent litigation distracts from what is truly important: driving technology forward for the benefit of chip makers. We should compete in the marketplace and not in court."
Nikon has initiated eleven patent infringement cases against ASML in the District Court of The Hague in the Netherlands and is filing patent infringement cases against ASML in Tokyo District Court in Japan and against Zeiss in Mannheim, Germany where the company manufactures optical components used in ASML's immersion lithography systems that are the subjects of these suits.
The complaints seek injunctions barring ASML's and Zeiss's sale and distribution of immersion lithography systems, as well as damages.
Immersion lithography technology, which Nikon pioneered in the early 2000s, has become essential in fabricating the semiconductors used in smartphones, memory chips and countless other products. Today, ASML and Nikon are the only companies in the world that make and sell immersion lithography systems.
Nikon has previously had to bring legal actions against ASML and Zeiss in relation to unauthorized use of its patented technology. Previous cases in the United States were settled on terms favorable to Nikon.