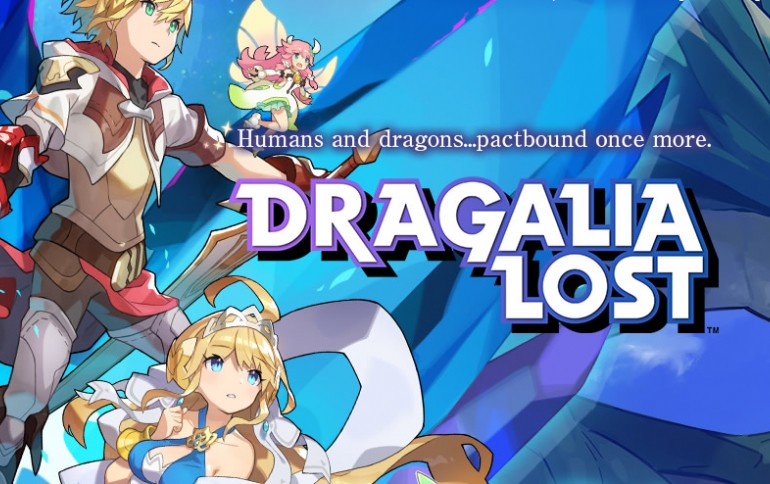 Nintendo Pins Hopes On New Dragalia Lost Mobile Game
Nintendo's Dragalia Lost game for mobiles is debuting Thursday on Apple and Android devices in the U.S., Japan and Asia, with the Japanese company to bet on a completely unknown cast of heroes and a new fantasy world full of dragons.
Co-developed with new partner CyberAgent Inc., the free-to-play game is the first that will not rely on popular Nintendo characters like Super Mario and Donkey Kong. This is challenging for Nintendoand the early signs are worrisome. Fewer than a million players have pre-registered to download Dragalia Lost. Nintendo's Super Mario Run for mobile devices notched up more than 20 million registrations prior to release in late 2016.
For years, Nintendo was not offering games that would run on smartphones. But the mobile sector has become increasingly important to the company's financial results and currently sees is as a profit pillar. With Nintendo's hybrid Switch console effectively combining two individual lines of business - handheld consoles like 3DS and home machines like the Wii - into one, Nintendo's ability to make up any revenue shortfall largely depends on growing earnings from smartphone games like Dragalia Lost.
A preview video of Dragalia Lost showed off vibrant graphics and a colorful cast of warriors and dragons who will join the player to defend a fictional kingdom against an evil force. But the video also detailed the game's emphasis on buying loot boxes, repetitive gameplay called grinding, and rewards for constantly opening the app.