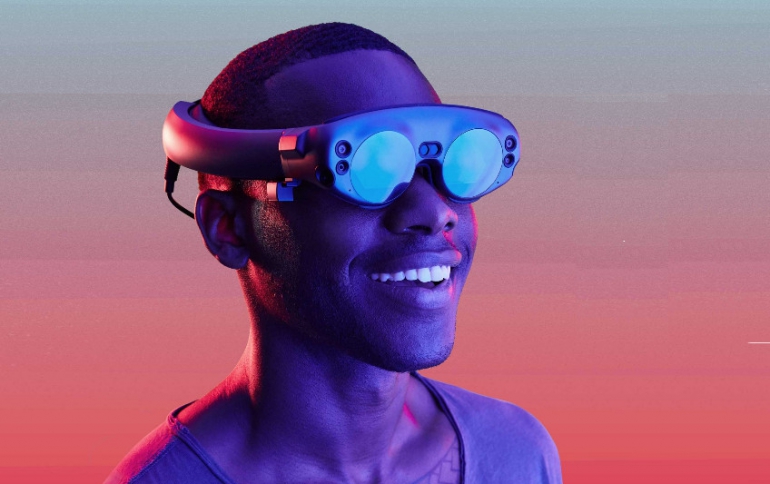 NTT DOCOMO to Invest in Magic Leap
Magic Leap announced a partnership with NTT DOCOMO, INC., Japan's largest mobile operator.
DOCOMO will be the exclusive telecommunications partner of Magic Leap in Japan. The partnership will combine two technologies, DOCOMO's planned 5G infrastructure and Magic Leap's spatial computing, to deliver the next computing platform to DOCOMO customers.
The partnership between Magic Leap and DOCOMO is an expansion of the Japanese company's telecommunications partner strategy, designed to grow the global footprint of its spatial computing technology, and includes a 280 million USD investment in Magic Leap.
As part of the partnership, Magic Leap and Docomo will also work together to create a media platform utilizing the next generation of Magic Leap devices and DOCOMO's 5G network.
"DOCOMO is proud to offer new value-added services never experienced before to our customers and partners through our partnership with Magic Leap," said NTT DOCOMO President and Chief Executive Officer Kazuhiro Yoshizawa. "DOCOMO aims to co-create advanced MR services and expand the XR market by leveraging open innovation and combining innovative technologies such as Spatial Computing provided by Magic Leap with DOCOMO's assets including our 5G network and 70 million membership base."
In addition to commercializing relevant consumer and enterprise use cases and creating spatial computing content and services, Magic Leap and DOCOMO will work collaboratively to customize Magic Leap's software operating system for the Japanese market.