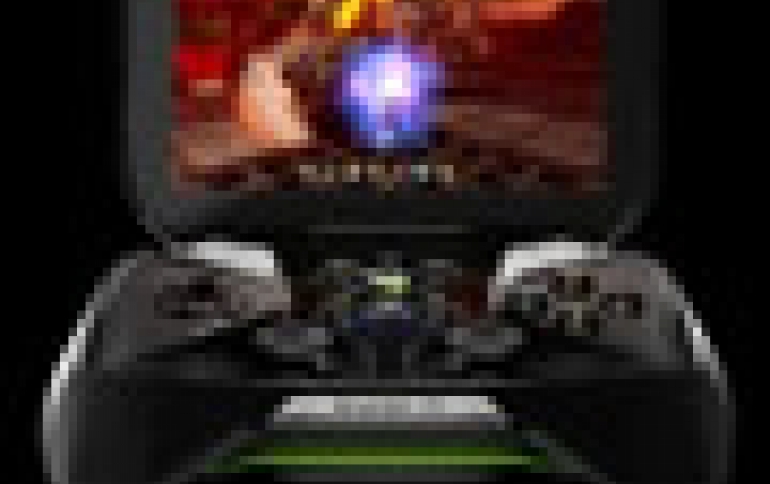 Nvidia Project SHIELD Ships in June For $349
Nvidia said it will start shipping a hand-held gaming device in June for $349, a bid to challenge console makers like Sony and Microsoft. Project SHIELD is now, officially, SHIELD. The price is $349 and Newegg, GameStop, Micro Center and Canada Computers will all carry the portabe device, which officially ships in June.

SHIELD is actually a console-grade controller with a 5-inch 720p HD retina multi-touch display. It is powered by NvIdia Tegra 4 mobile processor (72 GPU cores, four CPU cores and 2GB of LPDDR3 RAM) and will be able to play both Tegra-optimized and regular Android games - as well as Android apps. Games will be available at NVIDIA TegraZone, Google Play and Steam.
Here's a look at five new games coming soon for SHIELD:
Broken Age
This adventure game tells the stories of a young boy and girl leading parallel lives. The girl has been chosen by her village to be sacrificed to a terrible monster - but she decides to fight back. Meanwhile, a boy on a spaceship is living a solitary life under the care of a motherly computer, but he wants to break free.
Costume Quest
Costume Quest promises to show off the power of the SHIELD platform, putting this game into a portable device for the first time. In this role-playing game, choose your hero and trick-or-treat through three environments. Complete quests, build your party, and collect special costumes that allow you to take down the evil Repugians.
Flyhunter: Origins
Bumbling alien spaceship Janitor, Zak, inadvertently jettisons the ship's crew and a cargo of rare flies across the Earth's surface. It's your job to hunt them all back down. The developers of Flyhunter: Origins, Steel Wool Games, include a group of artists, so expect the visual story-telling here to be first rate.
Skiing Fred
Perfect chaos is how the developers behind this over-the-top action sports game describe Skiing Fred. The game features a free-movement system that allows you to take control of the action as you face extreme storms, meteor showers and blizzards.
Chuck's Challenge
A 3-D puzzle game with a twist: players can create and share their own levels with a simple interface. Niffler, an independent games studio founded by Chuck Sommerville and friends, aims to create games that are fun for the player to both play and make.
SHIELD's controller features dual analog joysticks, a full-sized D-Pad, left and right analog triggers, full-sized bumpers and A/B/X/Y buttons. It has also integrated speakers, 802.11n 2X2 MIMO game-speed Wi-Fi for game streaming, runs on the latest Android Jelly Bean operating system. The portable game device is also equipped with 16 GB memory, GPS, Bluetooth 3.0, a mini-HDMI output, micro-USB 2.0, a microSD storage slot and a 3.5-mm stereo headphone jack.
Pre-order will go live on May 20th for the general public on shield.nvidia.com.
In addition, GeForce game streaming, launching as a beta feature, will give SHIELD the power to access your NVIDIA GeForce GTX GPU-powered computer from the comfort of your couch. Nvidia is working on streaming your PC games to SHIELD, including titles from Steam.
Nvidia hopes PC game enthusiasts will also be drawn to SHIELD.