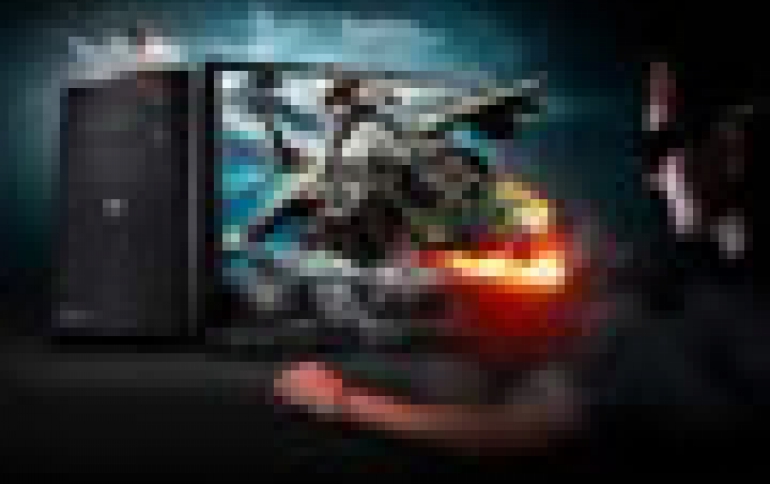 Nvidia Promotes 3D PCs At Computex
There may be some who are interested in the experience that a 3D television might bring, but the Nvidia-powered "3D PC" category is emerging at Computex this week. Nvidia is the developer of the core technology behind the 3D PCs, together with its 3D partners including Alienware, ASUS, Dell, Microsoft, Toshiba and others.
By definition, a 3D PC is a desktop or notebook PC that meets the following minimum requirements:
- Includes a pair of 3D active-shutter glasses (like the 3D Vision kit from NVIDIA), the only solution to provide full resolution 3D to each eye.
- A 120Hz 3D-capable display in the form of a desktop LCD monitor, a 3D projector, a 3D TV, or a notebook PC with an integrated 3D-capable LCD.
- A discrete graphics processor (like a GeForce GPU from NVIDIA) that is capable of delivering high definition imagery to the 3D display
To help consumers make the right decision when evaluating a new PC purchase, many OEM and system builder Web sites will now feature a new category called "3D PC," from which consumers can select the right platform for the right budget. For consumers wishing to upgrade their existing PC, worldwide e-tailers and retailers will now feature branded 3D PC components, so consumers will know they are suitable for building a PC capable of running 3D content.
A 3D PC can play games. NVIDIA for example, has been working closely with game developers and today there are more than 425 PC games that work with NVIDIA 3D Vision technology, the company's consumer 3D PC solution.
A 3D PC can also display and edit 3D photos. Camera manufacturers such as Fujifilm and Sony are bringing 3D digital consumer cameras to market so users will be able to take and view 3D photos on the new 3D PC.
NVIDIA has been also working with Adobe (Flash) and Microsoft (Silverlight) to
enable live streaming of 3D video
. Sites like YouTube already have over 1,000 3D videos available for streaming.
A 3D PC will also allow users to watch Blu-ray 3D movies. A software player like CyberLink's Power DVD is required.
NVIDIA has set up a '3D Experience Center' housed in a 1400 square meter tent at Computex i Taipei, where the company will showcase a large collection of 3D PC technologies.