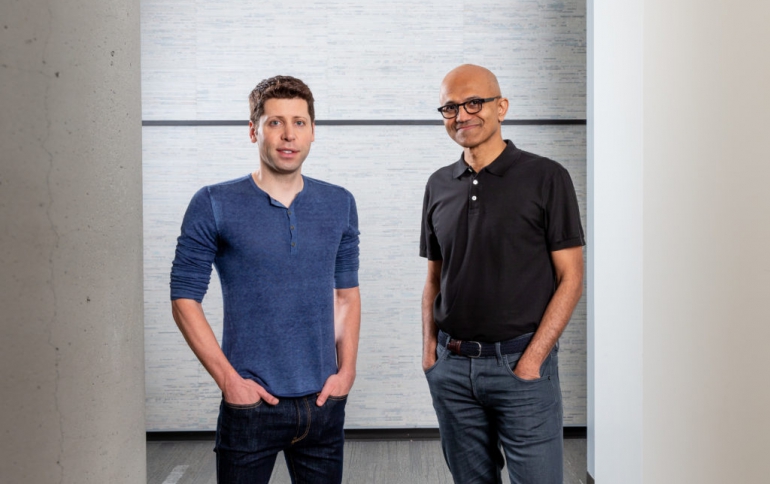 OpenAI and Microsoft to Build New Azure AI Supercomputing Technologies
Microsoft said on Monday it was investing $1 billion in San Francisco-based OpenAI and that the two had formed a multi-year partnership to develop artificial intelligence supercomputing technologies on Microsoft's Azure cloud computing service.
Through this partnership, the companies will accelerate breakthroughs in AI and power OpenAI's efforts to create artificial general intelligence (AGI). The resulting enhancements to the Azure platform will also help developers build AI applications. The partnership covers the following:
Microsoft and OpenAI will jointly build new Azure AI supercomputing technologies
OpenAI will port its services to run on Microsoft Azure, which it will use to create new AI technologies and deliver on the promise of artificial general intelligence
Microsoft will become OpenAI's preferred partner for commercializing new AI technologies
The companies will focus on building a computational platform in Azure of unprecedented scale, which will train and run increasingly advanced AI models, include hardware technologies that build on Microsoft's supercomputing technology.
Over the past decade, applications of deep neural networks coupled with increasing computational power have led to continuous AI breakthroughs in areas such as vision, speech, language processing, translation, robotic control and even gaming. Modern AI systems work well for the specific problem on which they've been trained, but getting AI systems to help address some of the hardest problems facing the world today will require generalization and deep mastery of multiple AI technologies. OpenAI and Microsoft's vision is for artificial general intelligence to work with people to help solve currently intractable multidisciplinary problems, including global challenges such as climate change, more personalized healthcare and education.