Panasonic Releases Tiny 512Gb SSD in Japan
Panasonic will release this month in Japan a 512GB USB 3.1 (Gen 1) external SSD, folliwng the release of the corresponding smaller capacity models in February.
The 512GB SSD has a very compact and thin design, (80mm x 49.5mm x 9.4mm) and it weight is not higher than a rechargeable AA battery, at about 25 gr.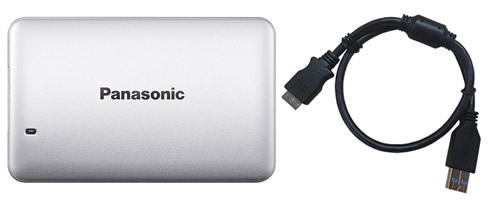 It is equipped with a high-performance controller that protects data. An automatic refresh function detects and restores data before become unreadable, and the wear leveling function maximizes the lifetime of the SSD. In addition, an LDPC (Low Density Parity Check) function ensures data error correction.
This SSD reaches a speed of 400 MB/s for both reading and writing and it is compatible with Windows 10/8.1/7 OS.