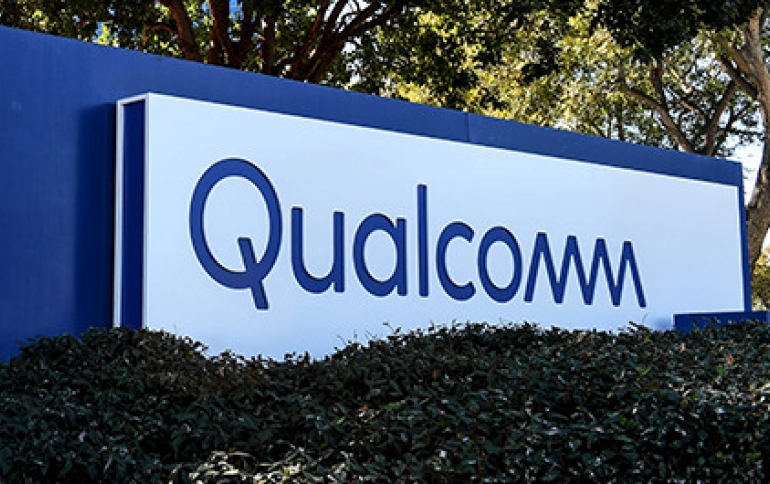 Qualcomm Forecasts High Revenue on 5G Chip Demand
Qualcomm Inc on Wednesday forecast current-quarter revenue in line with expectations as it signed more contracts for 5G phones, although the COVID-19 pandemic has disrupted production channels and led to a fall in demand for smartphones.
Qualcomm forecast total revenue of between $4.4 billion and $5.2 billion for its third quarter.
The chip maker said coronavirus reduced demand for handsets by about 21% in the second quarter from a year earlier, and forecast 30% reduction in handset shipment in the current quarter. Less device sales means less profit and revenue for Qualcomm, as it makes most of its profit from licensing its technologies that allow phones to connect to wireless data networks.
The company reported strong second-quarter profit and revenue on the back of higher prices for its mobile chips. Qualcomm said it sold chips at an average price of $31.8 compared with their earlier price of $23 - a sign that it is benefiting from a rise in demand for high-end chips.
Qualcomm's second-quarter revenue from its licensing business stood at $1.07 billion.
The company said it has signed more than 85 5G license agreements and more than 45 vendors have launched or announced commercial 5G devices.
Total revenue for the company rose about 5% to $5.22 billion in the second quarter ended March 29.
Excluding items, the company earned 88 cents per share.
"You're going to see improvements coming out of June, if China is any model," Chief Executive Officer Steve Mollenkopf said. In China, smartphone demand is "very close to the level it would be normally but the mix of 5G is better than we expected."
Mollenkopf added that the supply issue has largely been fixed and future sales will depend on consumer spending levels.
Spending on the build out of the new networks is strong in China and has been maintained in North America, Mollenkopf said. In some parts of Europe it has been slowed by efforts to fight the virus.
Qualcomm has also repaired its relationship with Apple and will be returning to a role in the iPhone models likely debuting later this year. The company, however, has lost share in China as Huawei Technologies Co., the No. 2 maker of smartphones globally, has focused on its home market and built devices with its own chips.