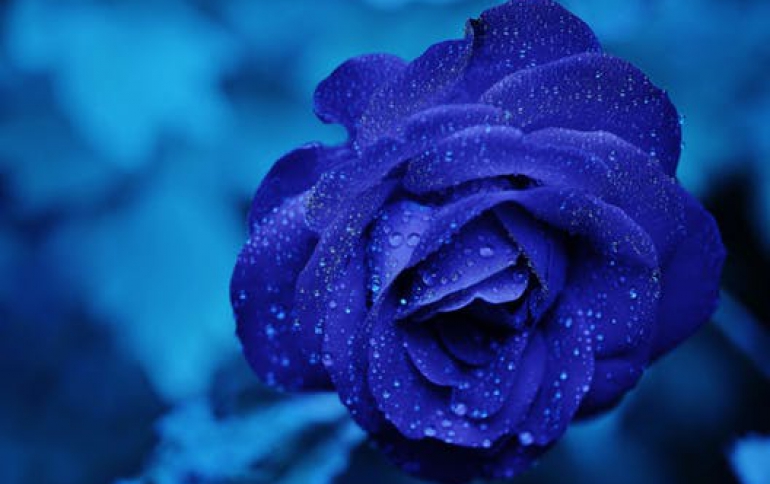 Quantum announces a new tape autoloader
Quantum Corp.'s DLTtape Group, the leader in tape storage technology, announced a new tape autoloader, the Quantum SuperLoader, which offers more than five times the capacity of other 3.5-inch-high (2U) autoloaders. With a capacity of up to 3.5 terabytes (TB), the 16-cartridge SuperLoader holds more data in less space than any autoloader ever produced. Initially, the SuperLoader system will be available with either a Quantum SDLT 220 or DLT1 tape drive. Qualification units will be available before the end of 2001. The SuperLoader system is ideal for applications that require high-capacity, high-speed tape backup where physical space, backup time and personnel resources are limited. The Quantum SuperLoader system can backup data at up to 22 megabytes (MB) per second, or approximately 79 gigabytes (GB) per hour compressed. With its remote Web-based management capability, customers have the flexibility of administering the SuperLoader system from anywhere, anytime.

Terabyte of Data Per Vertical Inch of Rack Space

"The SuperLoader system delivers a new level of flexibility to the autoloader category and provides a set of broad shoulders on which our partners can add value to their storage solutions," said George Kreigler, senior vice president and general manager, Quantum's DLTtape Drive and Autoloader division. "By creating a modular autoloader system that can protect a terabyte of data per vertical inch of rack space, Quantum has established a new standard for automated tape density, upgradeability and manageability. "

SuperLoader Innovations

The innovations that allow the SuperLoader system to offer unprecedented density include a patent-pending robotic mechanism that dramatically reduces wasted space within the system. Six additional patents are pending that cover advances in software, on-board intelligence and Web-enabled management. As a result of these innovations, the SuperLoader system offers the following features and benefits:

2U (3.5-inch high) rack-mountable form factor for optimum space utilization;

Compressed capacity of up to 3.5 terabytes with an SDLT 220 tape drive or 1.3 terabytes with a DLT1 tape drive;

Modular architecture for fast and easy configuration, service, and upgrades;

Web-based integrated management tools for remote configuration and control;

Capacity scalable to 16 cartridges via two eight-cartridge magazines;

Mail slot for "on-the-fly" cartridge import and export;

High performance robotic cartridge handling for rapid and reliable access to data;

Optional bar code reader for expedited inventory management;

Platform designed for future support of emerging architectures and protocols;

Backward-read compatibility to millions of DLTtape cartridges for maximum investment protection.

Modular Architecture

The SuperLoader system is based on a modular architecture that facilitates unmatched upgradeability, serviceability and configuration flexibility. The tape drive, power supply, cooling and interfaces are contained within a single module that can be replaced or upgraded in seconds. In addition, all 16-cartridge storage slots are contained in two removable, eight-cartridge magazines. This allows users to start with an entry-level configuration and easily upgrade capacity and performance as their needs change. Additionally, this modular approach will allow Quantum partners to provide configure-to-order services.

Integrated Remote Management

The Quantum SuperLoader system is equipped with an Ethernet port that provides direct access to its integrated Web-based management tools, without the need to install additional interfaces or software. Using a standard web browser, remote IT personnel can configure, control, monitor, diagnose, maintain and update the SuperLoader system. In addition, the SuperLoader system supports the industry-standard SNMP management information base utilized by popular network management packages.

Backward Compatibility

Like all Quantum DLTtape™ products, the Quantum SuperLoader system is designed to provide investment protection by offering backward compatibility to millions of DLTtape media cartridges. The SDLT 220 SuperLoader product provides backward read compatibility with millions of DLTtape IV media cartridges recorded on DLT 4000, DLT 7000 and DLT 8000 formats, while the DLT1 SuperLoader can read the DLT 4000 format.

Technology Strategy

These breakthrough developments represent a milestone in Quantum's strategy to broaden its family of tape storage solutions. Quantum's current state-of-the-art Super DLTtape drive is the SDLT 220. It stores a native capacity of 110 GB at a sustained native transfer rate of 11 MB per second (MB/s) or 220 GB and 22 MB/s compressed. This new autoloader technology takes advantage of the speed and capacity of the SDLT 220, while also supporting the entry level DLT1 tape drive, which delivers 40 GB of native capacity and a 3 MB/s native transfer rate, or 80 GB and 6 MB/s compressed.

"With data storage demand growing over 100% per year compounded and the economic squeeze on IT budgets, tape automation is becoming an ideal solution," said Dennis Waid, president, Peripheral Research Corporation. "Quantum's development of these unique autoloader technologies will offer customers a cost-effective solution for a mid-range, high-density data protection solution."

"The advanced features offered by Quantum's new SuperLoaders will improve total cost of ownership by easing management overhead, reducing the physical space required and improving serviceability. They offer the perfect solution for IT professionals to meet their increasing data storage needs," said Ted Oade, director DLTtape Group Autoloader Marketing.

About Super DLTtape Products

With an installed base of more than 1.7 million DLTtape drives in use today, more than 70 million DLTtape media cartridges, and now tens of thousands of Super DLT drives shipped to date, DLTtape technology is the de facto standard for backup and archiving of business-critical data.

The first of the next generation of Super DLTtape drives is the SDLT 220 drive. It operates at a native capacity of 110 GB and a native transfer rate of 11MB/second, and provides backward read compatibility with millions of DLTtape media cartridges. Future generations of Super DLT drives will store more than one terabyte of capacity per data cartridge. Like previous generations of DLTtape drives, Super DLTtape drives are compatible with all major systems, platforms, Independent Software Vendors (ISVs). Find out more about Super DLT products at www.dlttape.com/super.