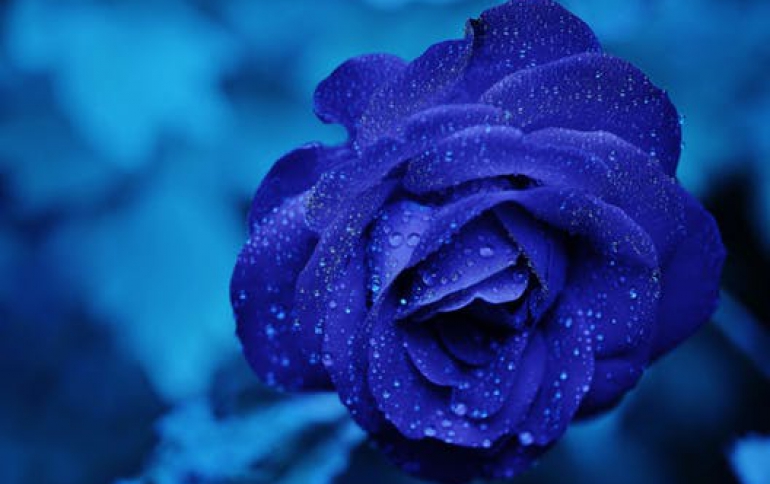 Razer(TM), THX(R) Unveil Razer Mako(TM) 2.1 Bi-Amplified Speaker System at CES 2007
Razer Showcases Four New Electronics Peripherals from Its 2007 Lineup at CES Razer will unveil and provide hands-on demonstrations of the new Razer Mako(TM) 2.1 speaker system, Razer DeathAdder(TM) infrared sensor mouse, Razer Pro/Type(TM) iPod docking keyboard and Razer Pro/Click Mobile(TM) Bluetooth notebook mouse at CES.

"Razer's new line of products being showcased at CES, which include the Razer Mako, Razer DeathAdder, Razer Pro/Type and the Razer Pro/Click Mobile, truly reflect the future of interactive entertainment," says Robert "Razerguy" Krakoff, president, Razer Group. "This new product lineup continues to express the originality of our ideas by aggressively pursuing what consumers want in design and engineering. We did not get to where we are today by 'playing by the rules'; we arrived here by setting them."

Razer, the creators of the Razer Barracuda gaming audio system, is proud to introduce the Razer Mako 2.1 THX Certified bi-amplified multimedia speaker system at CES 2007. The Razer Mako represents a groundbreaking new desktop speaker design from the sound engineers and scientists of gaming industry leader Razer and audio industry pioneer THX Ltd. The Razer Mako 2.1 is the first desktop speaker system to incorporate THX Ground Plane(TM) and THX Slot Speaker(TM) technologies, which raise the bar for acoustic fidelity and performance in the desktop category. Whether the listener has connected their desktop computer, gaming console, television, CD deck, or portable MP3 player as the Razer Mako's input source, the system will deliver sonic presentations that are the best-in-class for any 2.1 desktop speaker system.

Features: -- THX Certified for premium sound quality and performance.

-- Patented THX Ground Plane and THX Slot Speaker downward-firing mid-range drivers and tweeters design which creates a spacious soundstage that turns any desktop surface from an acoustic hindrance into an integral part of the soundstage.

-- True, bi-amplified satellites with two channels of 50W with full digital DSP control.

-- An overall system frequency range of 30-20,000 Hz and Axial Response Limits of +/- 2dB at 40-18,000 Hz (-6dB at 30 and 20,000Hz).

-- 300W of total system power, with 6 channels @ 50W each. -- ClassHD(TM) Digital Amplifier technology with full DSP control that makes previous-generation Class AB and Class D amplifiers obsolete.

-- ClassHD(TM) technology scales power in sync with the music, resulting in operation at a much higher efficiency curve, improved Signal to Noise Ratio (SNR), improved EMI, reduced idle consumption, and lowered amplifier delay.

-- For those moments when surrounding silence is needed, the Razer Mako offers an amplified headphone jack on the wired remote control. This allows for improved headphone performance over the standard pass-through found in normal desktop systems.

-- The sleek Razer design created with premium materials and finishes will deliver best-in-class acoustic performance while maintaining attractive desktop aesthetics.

The Razer DeathAdder 3G infrared sensor gaming mouse is a quantum leap over current generation optical technology. Fully optimized for high speed motions, the Razer DeathAdder features everything needed for high-performance gamers.

Features:

-- 1800 dpi 3G infrared sensor technology for enhanced precision.

-- 1000 Hz Ultrapolling(TM)/1ms response providing pinpoint accuracy and lighting fast speed.

-- Five programmable, ultra-large non-slip buttons with Hyperesponse(TM).

-- A 16-bit ultra-wide data channel.

-- Zero-acoustic Ultraslick(TM) Teflon fleet.

-- Always-On(TM) instant response.

-- Award-winning On-The-Fly(TM) sensitivity drivers.



-- Right-handed form factor. Razer has been building quality input devices since 1999, which makes it one of the select manufacturers in the industry. As the worldwide leader in high-performance input devices for the quickly growing field of motion control, Razer Pro/Solutions are precision instruments built to last, and to deliver increased productivity, control and precision to professional users that demand the best from their electronic peripherals.

Sleek, streamlined and functional, the Razer Pro/Type is the first keyboard to integrate a universal iPod dock into its design, facilitating a lifestyle element prevalent in today's culture. The pairing of the iPod dock in the keyboard allows for easy synchronization and charging of all iPods without the hassle of additional wiring.

Features:
-- 10 customizable profiles where consumers can easily configure keyboard profiles according to their needs.

-- 10 programmable keys where consumers can switch profiles and launch applications with just a touch of a button.

-- Ultra touch sensitive keys for enhanced and extremely precise key response.

-- On-the-fly profile switching that allows viewers to swap keyboard profiles upon program detection.

-- A one-touch hub for multi-media programs and everyday computer functions, which includes line-out and two USB ports for convenient connection to other peripherals.

-- A full set of media hot keys that provide one-touch access to media programs.

-- A gently sloping wrist rest giving way to an ergonomic design, resulting in a mixture of comfortable usability and a clean minimalist design with a pure white exterior paired with blue ambient light.

The Razer Pro/Click Mobile is the most precise Bluetooth notebook mouse in the world today, catered for individuals on the go or whenever space is a constraint.

Features:

-- 1200 DPI Infrared Sensor.

-- Bluetooth 2.0 (with Adaptive Frequency Hopping).

-- Ambidextrous design.

-- Long Battery Life.

For more information on Razer, log onto http://www.razerzone.com.