Samsung Galaxy Home Coming in Q3
Samsung Electronics' Consumer Electronics CEO Kim Hyun-suk said Tuesday that the company will launch the Galaxy Home speaker in the third quarter of this year.
"The Galaxy Home speaker, which will be the center of Samsung's home appliances, is planned to be launched in mid-second half of the year," Kim told The Korea Herald.
Kim answered the question after a press conference held to unveil Samsung's new lifestyle-focused vision for consumer electronics, Project Prism, and launch a customization-focused refrigerator lineup called Bespoke.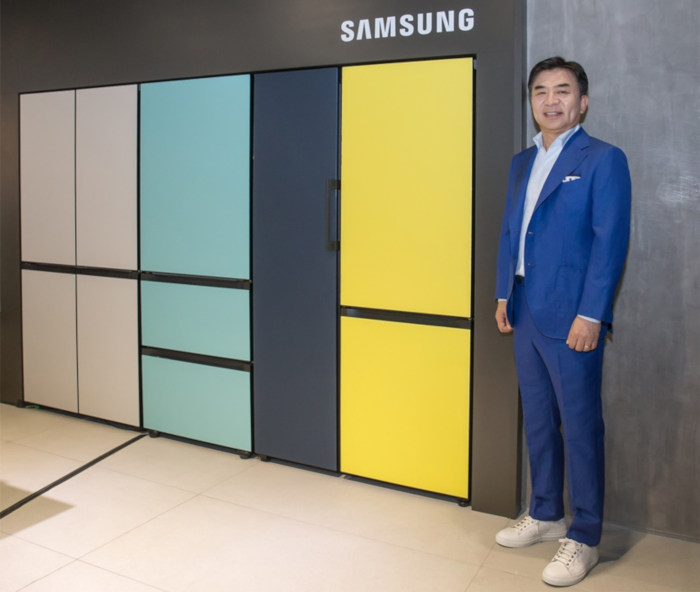 Project Prism Samsung's new vision for its home appliance business. Like a prism that projects white rays in various colors, Samsung envisions a 'customized home appliance' era that reflects the lifestyle and taste of consumers, including the millennial generation.
The Galaxy Home is Samsung's artificial intelligence-based speaker and is meant to be the hub of its smart home functionalities, according to the company's internet of things vision. It will enter rivalry with Amazon's Alexa, Google's Google Home and Apple's Home Pod.
Kim declined to comment whether Samsung would also relase a a smaller and more portable version of the Galaxy Home Mini speaker.
Samsung plans to connect all its products by 2020 and equip every single new product with its Bixby AI platform.