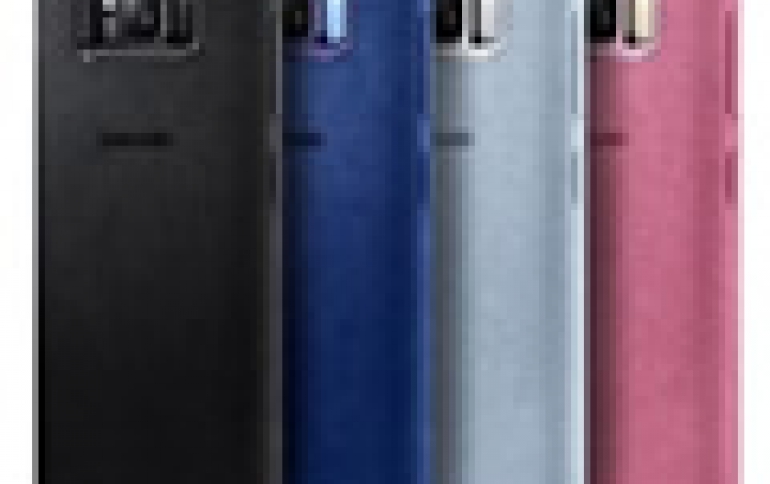 Samsung Galaxy S9 and LG G7 Coming in January
Both LG and Samsung are expected to respond to the launch of the iPhone X with announcements of their Galaxy S9 and the Galaxy S9 Plus and LG G7 smartphones in January.
Until now, Samsung used to announce its flagship products in every March. This year we could see announcements coming two months earlier, as Chinese smartphones have become more competitive.
Samsung is expected to release its next-generation premium smartphone at the CES 2018 which will be held in Las Vegas next January.
The Galaxy S9 is excpected to have a 5.77-inch display while the S9 Plus model will have a larger 6.22-inch Super AMOLED Infiniti display. Fingerprint recognition sensor will be located at the rear side of the device, just like the Galaxy S8, and the entire front side will be covered by an edge-to-edge screen.
The S9 is said to maintain the fingerprint recognition function while using an iris recognition function at the same time. The phone will be equipped with a rear dual-camera, a front camera and an iris recognition camera. Qualcomm Snapdragon 845 is expected to be loaded into the new smartphone as its mobile AP.
It is also said that LG Electronics is considering a plan to release its next product, the G7, in January. That's a month earlier than February's Mobile World Congress (MWC) event in Spain.
The G7 is expected to be loaded with the same Snapdragon 845 as the Galaxy S8 and an OLED display. There is also a possibility that the fingerprint sensor may be mounted under the display, not at the rear side of the device.
Apple is also expected to release the 'iPhone SE2' budget smartphone early next year. The 4-inch device will target emerging markets such as India, Indonesia and Southeast Asia. It is said to feature a touch ID solution for fingerprint recognition, a 2GB RAM and a 32GB storage capacity, a 5 megapixel camera on the front, a 12-megapixel camera on the back and a A10 Fusion Chipset.