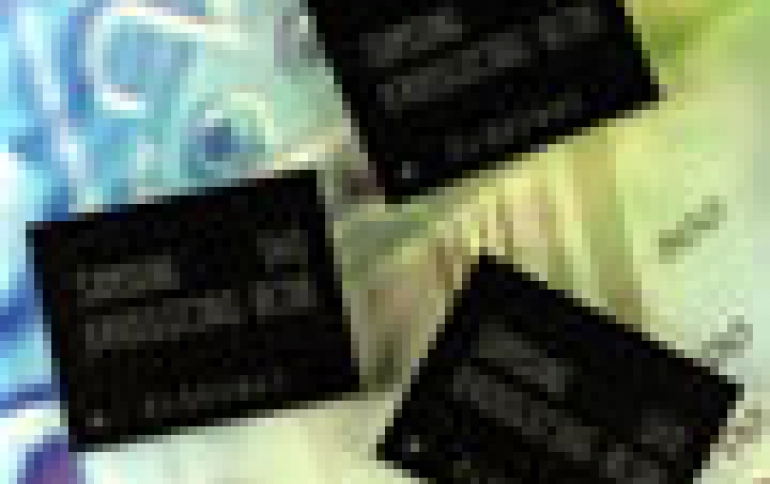 Samsung Ships GDDR4 Memory Chips
Samsung begun mass producing the world's fastest graphics memory chips, dubbed GDDR4, based on 80-nm process technology. GDDR4 (series four of graphics double-density-rate memory) is said to process images 33 percent faster than rival GDDR3 chips on the market. Samsung's 512-megabit GDDR4 memory will be offered in a 32-bit data bus configuration.

"With GDDR4-based systems, we're entering a new frontier with life-like movements and richly textured imagery far better than DVD movies being viewed today," said Mueez Deen, marketing director for Samsung Semiconductor, based here, in a statement. "Using 80-nanometer production technology, the memory has an ultra-high-speed data processing rate of 2.4Gigabits per second (Gbps)."

Samsung had also showed off a 12.8GBps, 3.2GHz part last February. Rival Hynix had also demonstrated a 11.6GBps, 2.9GHz chip in December 2005.

Samsung Electronics currently leads the global graphic DRAM market, commending about 50 percent, followed by Hynix Semiconductor with 33 percent and Germany's Infineon Technologies with 15 percent.