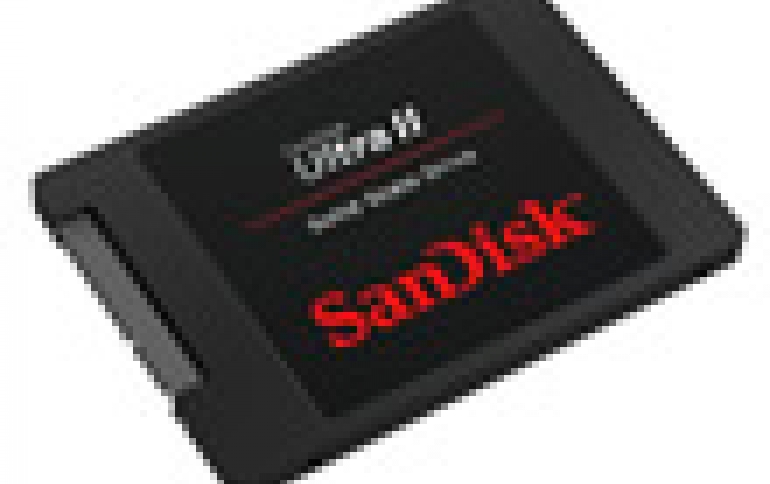 SanDisk Releases The TLC-based Ultra II SSD
SanDisk is releasing the Ultra II to the mainstream market, an SSD based on the company's second generation 19nm TLC NAND. TLC NAND provides lower cost at the cost of performance and endurance, making it a feasible option for value drives.
Similar to SanDisk's other client drives, the Ultra II is based on the Marvell 88SS9187 platform. SanDisk's expertise lies in the firmware development, which has generally given them an advantage over other Marvell based solutions.
Here are the specs:
SanDisk Ultra II
 
120GB
240GB
480GB
960GB
Controller
Marvell 88SS9187
NAND
SanDisk 2nd Gen 19nm TLC
Sequential Read
550MB/s
550MB/s
550MB/s
550MB/s
Sequential Write
500MB/s
500MB/s
500MB/s
500MB/s
4KB Random Read
81K IOPS
91K IOPS
98K IOPS
99K IOPS
4KB Random Write
80K IOPS
83K IOPS
83K IOPS
83K IOPS
Warranty
Three years
Price
$80
$115
$220
$430
The Ultra II utilizes SanDisk's nCache 2.0 technology, which operates a portion of the NAND in SLC mode to increase performance and improve reliability. The drive is able to achieve write speeds of up to 500MB/s even at the lowest capacity.
SanDisk is also bringing a new version of its SSD Dashboard along with the Ultra II. The new version features support for 17 difference languages and includes "Live Chat" in case the user has any questions about the Dashboard or SSD. Additionally, SanDisk is including cloning and antivirus features via third party software (Apricorn's EZ GIG IV for cloning, Trend Micro Titanium Antivirus+ for malware).
Samsung certainly set the bar high with the TCL-based SSD 840 and 840 EVO lines, so it will be interesting to see how SanDisk can match that. Pricing is very competitive with the 840 EVO and Crucial MX100. The Ultra II will be available next month.