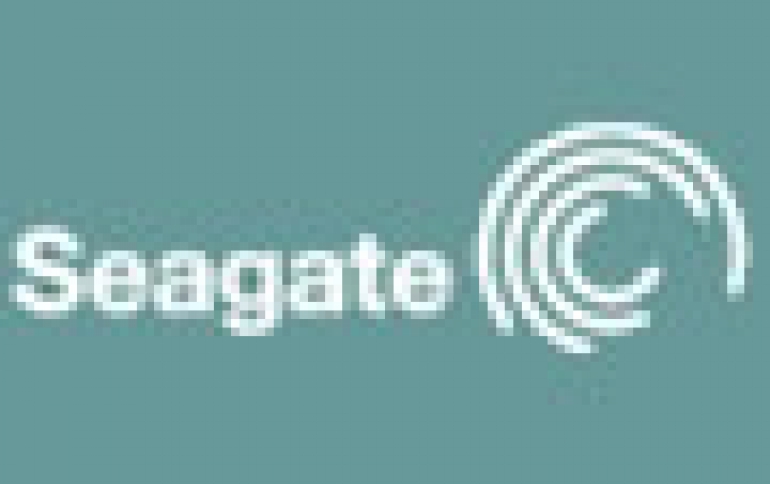 Seagate Announces Barracuda 7200.9
Seagate ships its 9th generation 7200-RPM desktop disc drive with Serial ATA 2.5 interface. The drives target low-cost and Serial ATA servers, mainstream and high-performance PCs, PC gaming systems, and media PCs. The Barracuda 7200.9 combines up to a half-terabyte capacity with 3Gbit/second Serial ATA.

To simplify integration, Barracuda 7200.9 automatically configures the drive to either new 3Gbit/second or legacy 1.5Gbit/second SATA systems. In addition, the drive deliver high data density, storing up to 160GB on a single disc. By utilizing fewer discs and heads, performance is faster and reliability in increased.

Seagate's 3Gbit/second SATA interface with NCQ supports Intel Hyper-Threading to increase the performance of SATA servers and workstations as well as the reliability in heavy workloads by reducing the drive's mechanical wear.

Seagate NCQ also provides command reordering, first-party DMA, interrupt aggregation and race-free status return for multi-user system builders needing enhanced system-level performance for applications with transactional workloads.

Barracuda 7200.9 drives also improve system data and hardware reliability through enhanced CRC data protection, the latest latching cables and snap-in connectors, and thin cables for improved cooling. All the drives are backed by Seagate's 5-year warranty.

The Baracuda family of 7200-RPM disc drives for desktop PCs also delivers up to 16 Mbytes of cache.

The 120GB, 160GB, and 500GB Barracuda 7200.9 drives have been shipping for more than a week, while Seagate expects the rest of the 7200.9's available capacities to become available over the next two months.