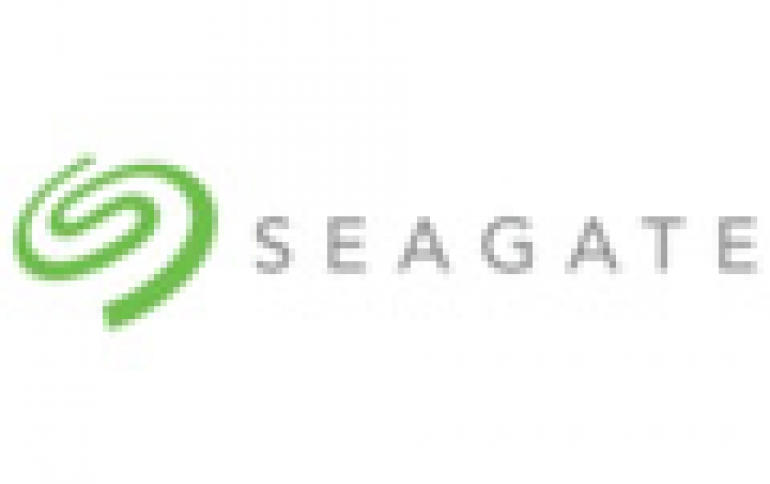 Seagate Unveils New Cloud, Wireless and Portable hard Drives At CES
Seagate is offering four new storage options that cover all your daily storage needs whether on the go or at home. The first two new storage products for the home are the Seagate Personal Cloud and Seagate Personal Cloud 2-Bay.
Seagate Personal Cloud provides the accessibility of cloud storage with the peace of mind that content is stored safely at home. It can easily stream content to smartphones, set-top boxes, tablets, PCs or televisions via the Seagate Media application. Additionally, when used in conjunction with the Seagate Mobile Backup app and Dashboard software, Seagate Personal Cloud also serves as a central backup device for PCs, Mac computers, USB drives, iOS and Android mobile devices.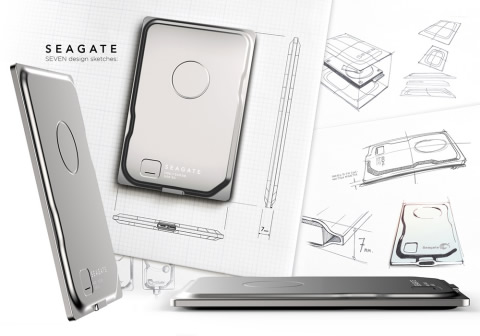 Once connected to a wireless router and after a free download of the Seagate Media app, the Seagate Personal Cloud offers allows users to easily browse and playback content. The Seagate Media apps support the following devices:
TVs and Blu-ray players: LG Smart TVs (2012 or later) and Samsung Smart TVs and Blu-ray players (2012 models or later with SmartHub)
Streaming media players: Roku, Google Chromecast, and Apple TV (via Apple AirPlay)
Smartphones: iPhone, Android Tablets: iPad, Android, Kindle, Windows 8/RT
Seagate Personal Cloud can also stream directly to DLNA-based devices, including the Sony PlayStation 3 or later, and Microsoft Xbox 360 or later.
When away from home, users will have the ability to retrieve and share content stored on the Seagate Personal Cloud drive. By way of the Seagate Media app, users can browse and enjoy content directly from their Personal Cloud drive in the same manner they would do when at home.
For those who are comfortable with storing their data in public cloud services, Seagate Personal Cloud drives can be configured to complement a public cloud service with two types of applications, backup and synchronization. Personal Cloud drives can be set up to automatically back up to providers including: Amazon S3, Box, Baidu, DropBox, Google Drive, HiDrive and Yandex.Disk, while delivering an additional level of offsite protection. Alternatively, a synchronization option is available for Baidu, DropBox and Google Drive for those who simply need a secondary copy of their most current data from their service.
Seagate designed Personal Cloud devices with a built-in app manager that enables the ability to install additional features after purchase. An app-store like experience delivers a variety of apps including WordPress, BitTorrent Sync and ElephantDrive. Seagate has also created a software development kit (SDK) for its app manager to enable 3rd party developers to create new use cases for Personal Cloud drives.
Seagate Personal Cloud is also designed to automatically and continuously back up every computer in the home. For Windows-based PCs and Mac computers. Personal Cloud devices also work with Apple Time Machine software.
The Personal Cloud 2-bay device is for users that want more than one backup of their most important content in the event of a drive failure. The Personal Cloud 2-bay - designed with two internal drives - is configured out-of-the-box to automatically duplicate all content stored on one drive to a secondary drive for double protection and peace of mind. Alternatively, for users that are seeking maximum capacity, the Personal Cloud 2-bay product can be re-configured by the user into a single volume of storage.
Seagate Personal Cloud will be shipping to retailers later this month in 3TB, 4TB, and 5TB capacities. Seagate Personal Cloud 2-Bay will be available in 4TB, 6TB and 8TB capacities.
Seagate also unveiled a high-design ultra-slim external drive that evokes the legacy form factor of 2.5-inch internal hard drives. The new Seagate Seven drive is the slimmest way to carry 500GB of data, with the name representing the 7mm depth of the 500GB drive.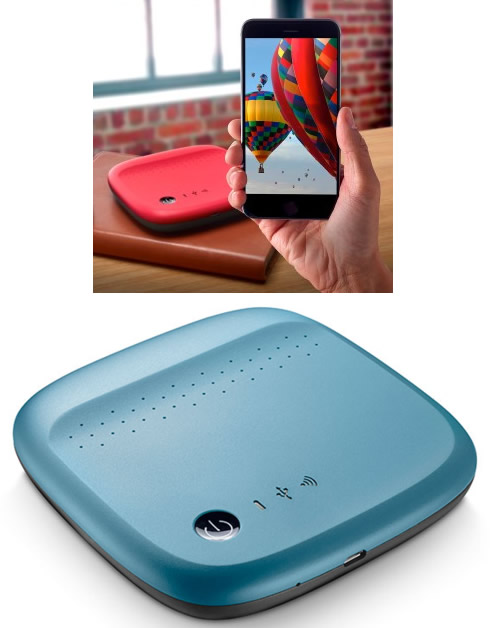 The Seagate Seven enclosure is made entirely of steel, not only to achieve the thinnest external drive, but also for a premium appearance. The deep draw process allows for the all steel enclosure to be shaped in a method that the material could not be any thinner and still hold the structural integrity needed to perform as an external portable storage device. The steel encasing also provides a rigidity. The low profile motor technologies used in the bare drive are designed to include extreme Gyro handling capabilities with tablets and thin computing in mind.
Seagate Seven is a 500GB portable hard drive that will be widely available in mid to late January for a suggested retail price of $99.99.
Seagate Technology also continues to grow its family of wireless storage solutions with the debut of Seagate Wireless, a 500GB portable wireless drive designed for streaming and offloading of media from mobile devices, such as your Android Tablet or Smartphone, iPad, iPhone, Kindle Fire, Windows 8 computers and Windows RT tablets.
Available Seagate Wireless color options include lime green, cool blue, slate grey, fire-engine red and white.
The drive provides the capability to share the contents of the drive with streams for up to three connected devices simultaneously.
It is accessed through the free mobile Seagate Media app for Apple iOS, Android, Kindle Fire HD, Windows 8 tablets. Mobile devices connect to Seagate Wireless over a Wi-Fi connection, which the battery-powered drive emits once powered on. Simply connect to the drive by searching for Seagate Wireless in available Wi-Fi networks from any device. The drive emits its own Wi-Fi signal, eliminating the need to be within range of an existing network connection.
Additionally, Seagate Wireless can be used to enjoy video, photos, music and even documents on the big screen via Apple Airplay, Google Chromecast, or an app designed specifically for Samsung and LG Smart TVs and Roku players.
Seagate Wireless will be available from Amazon, Best Buy and Seagate.com by early February for a MSRP of $129.99.
Seagate will be using the 2015 International Consumer Electronics Show (CES) to unveil a contemporary rebranding of the company.
The focus of the new Seagate brand is the "Living Logo", which will showcase "data as a living, vibrant thing that powers human invention, culture and advances," according to Seagate.
Through a partnership with Getty Images, Seagate will be able to use the logo on its website to tell an infinite number of visual stories about topics such as technology pioneers and breakthroughs in human history. The Living Logo itself represents new patent-pending software technology and will be the focus of a national awareness campaign backed by Seagate's largest marketing investment ever.
"The new Seagate brand is a powerful representation of the total commitment that Seagate is making to help businesses and consumers realize the full potential of 'living' data," said Steve Luczo, Seagate's chairman and chief executive officer. "We are refreshing the look and feel of our company and we are redefining the relationships we have with our consumers, businesses and partners. The campaign will help reinforce our unique position in the marketplace – offering a wide variety of component technology, as well as complete solutions, that give our customers total flexibility in how they manage and access all of their content and data."
In addition to visual content from Getty Images, Seagate will enable consumers and businesses to view living data from social networks like Facebook, Twitter and other sources in the coming months.