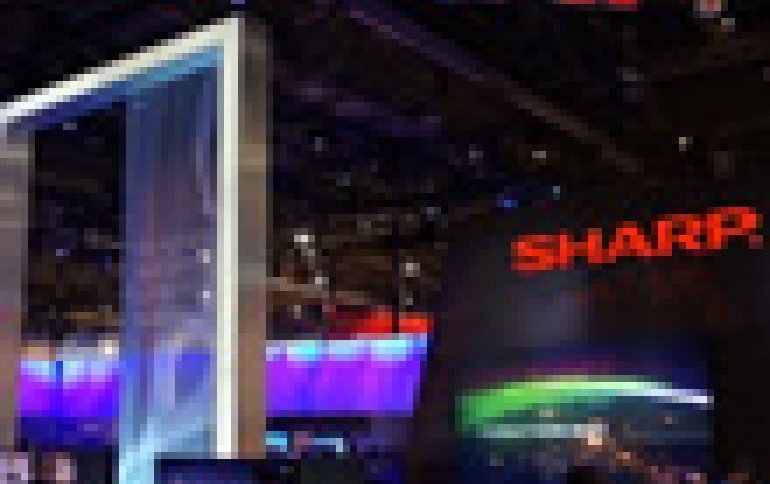 Sharp Showcases 8K, Glasses-free 3D TV at CES
Sharp wowed visitors at the 2014 international Consumer Electronics Show this week with the first 8K 3D TV that requires no special 3D glasses. The 8K4K (7,680 x 4,320 pixels) glasses-free 3D Display was jointly eveloped with Philips and Dolby Laboratories. Powered by Dolby 3D multiview conversion technology, the high-definition 85-inch television allows consumers to view 3D images with the naked eye.
To prevent 3D images from becoming grainy, Sharp used a higher 8K resolution, about four times the 4K models.
Dolby claims that its Dolby 3D technology enhances the clarity of glasses-free 3D. It also virtually eliminates the dizziness and discomfort some people experience when they watch TV with 3D glasses on and the annoying visual artifacts you sometimes see with other glasses-free 3D systems. And it does away with narrow sweet spots, meaning you get a great 3D picture no matter where you're sitting on the couch.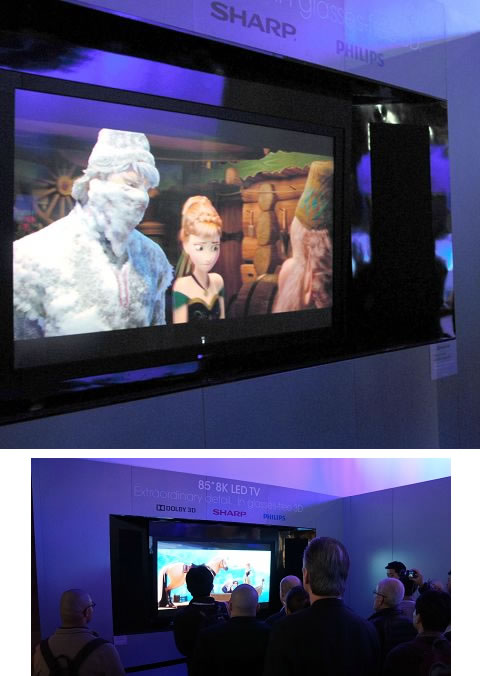 Sharp did not provide any information on the model's commercialization plans.
During the show, Sharp
also showcased
its 4K LCD display technology. Models includeed 60/70/80/90-inch class LCD TVs as well as a 85-inch class 8K LED TV.
For its part, Samsung also presented its first 8K TV prototype at CES 2014.
As the 4K TV industry is just beginning to get off the ground, manufacturers predict that the first commercially available 8K TVs will not arrive before 2020.