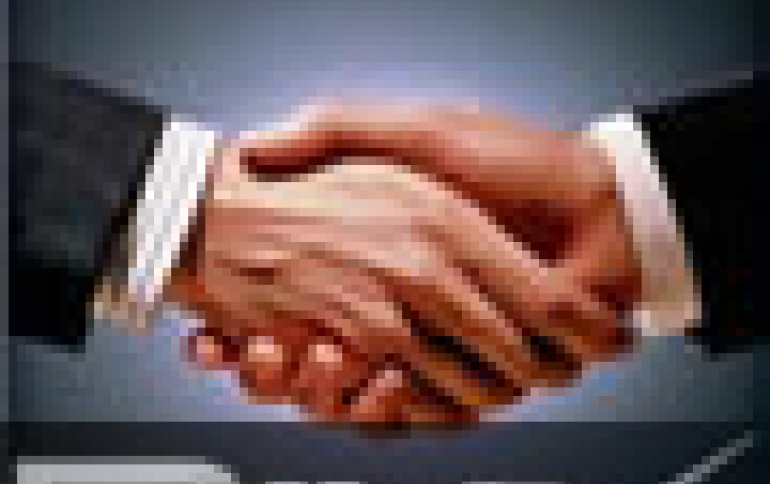 Sonic to Acquire DivX
Sonic Solutions and DivX, Inc. today jointly announced that they have signed a definitive merger agreement for Sonic Solutions to acquire DivX, Inc. Under the terms of the agreement, approved by the boards of directors of both companies, Sonic would acquire all the outstanding shares of DivX and merge DivX operations into those of Sonic. The acquisition, which is expected to close in September 2010, is subject to approval of the shareholders of both companies as well as applicable regulatory approvals and customary closing conditions.

For more than 20 years, Sonic has been developing technologies for the preparation and delivery of entertainment content in popular formats - CD, DVD, Blu-ray Disc and most recently Internet delivery of video. DivX is expected to enable Sonic to deepen and broaden the technology it offers for Internet-based video delivery and expand its relationships with retailers and consumer electronics manufacturers.

DivX enables consumers to enjoy a high-quality video experience across any kind of device. The DivX brand is recognized worldwide and supported by a community of millions of consumers. DivX technology - encoders for formatting video, decoders for playback, and digital rights management (DRM) for content protection - resides on over 300 million devices shipped into the global market from all major CE manufacturers including over 8,500 models of digital televisions, DVD and Blu-ray Disc players, and over 80 different mobile handsets.

Sonic believes that the acquisition of DivX wiil be accretive to Sonic?s shareholders, potentially doubling fiscal year 2012 earnings per share on a non-GAAP basis. The DivX technologies are also expected to give Sonic a more extensive solution for Internet video delivery including the dominant tools for content preparation in "the cloud," video playback, and Hollywood-approved DRM. Finally, DivX is expected to provide leverage to Sonic's strategy of consumer electronics deployment - the DivX player and DRM is deployed in products from more than 150 different CE manufacturers worldwide on millions of devices.

"Our studio, storefront, and consumer electronics partners agree: they want a clear and efficient path to deliver premium content to their customers," said Dave Habiger, president and CEO of Sonic Solutions. "The combination of Sonic and DivX promises to be the foremost provider of platforms, tools, and technologies for the efficient delivery of premium video entertainment to virtually any type of consumer electronics device. We expect DivX?s deep technology and broad deployment in the CE and mobile areas to give us significant leverage as we expand and enhance our RoxioNow premium entertainment platform."

"Sonic and DivX are both market leaders in digital media and share similar visions about a better media future for consumers," stated Kevin Hell, CEO of DivX. "We also share similar cultures and both recognize the tremendous market opportunity that lies ahead for Internet video services. By combining our products, technologies, partnerships, and talented employees, we immediately create a complete end-to-end delivery platform for digital media, with expanded reach and capacity, at a perfect time to capitalize on the market's rapid development. With the acquisition of DivX, Sonic should be extremely well positioned to serve existing customers, attract new partners, and increase our market presence and potential."

Sonic plans to release its financial results for the fourth fiscal quarter and full year (ending March 31, 2010) on Thursday, June 3. Members of the Sonic and DivX management teams will lead a conference call to discuss details of the acquisition on Wednesday, June 2, 2010 at 5:30 am PDT (8:30 am EDT).