Sony Announces Nintendo-style State of Play Showcase
Sony is introducing a new video program called State of Play, and the first episode kicks off Monday, March 25 at 2:00pm Pacific Time.
State of Play will provide updates and announcements from the world of PlayStation. The first episode will showcase upcoming PS4 and PS VR software, including new trailers, new game announcements and new gameplay footage.
You can watch live on Twitch, YouTube, Twitter or Facebook worldwide, and Sony will be offering up the VOD edition shortly after the episode airs.
Sony says that the State of Play will return throughout the year with more updates and announcements.
State of Play is the same thing Nintendo has been doing for the last few years with its Nintendo Direct presentations, distributing news throughout the year instead of lumping all of its announcements together at a single big event like E3.
Sony has already skipped its annual December showcase last year and has said that it'll be sitting out E3 come June.
ID@Xbox Game Pass
Microsoft is also starting a new stream that will highlight indie games coming soon to Xbox Game Pass.
ID@Xbox Game Pass is premiering March 26 at 9:00 AM PDT. In this show, you can expect to learn more about ID@Xbox titles coming to Xbox Game Pass with new reveals, gameplay highlights, and conversations with the developers.
In its debut, Microsoft will dive into games previously shown at E3 and X018. Expect hits such as Afterparty, Void Bastards, and Supermarket Shriek to be highlighted. In addition to new game announcements, Microsoft will also share a visit to Night School Studio, the creative team behind the hit game Oxenfree, for a behind-the-scenes look at their upcoming game Afterparty.
PlayStation at PAX East
Sony will be at PAX East 2019 with a 5000 square feet booth where you could easily spend the entire show enjoying 27 different game titles on over 80 game stations.
Days Gone is one of the featured games this year offering you a chance to play the adventure thriller before its release on April 26. You'll also get to experience the world of Days Gone in real life, as you encounter an eight-foot-tall Rager Bear, pose for a picture on Deacon's bike, and even get a selfie with Deacon himself (or amidst the ominous hanging Freaker Meat Wall). In addition, you'll be eligible to get a free, exclusive Days Gone patch if you complete the demo (while supplies last).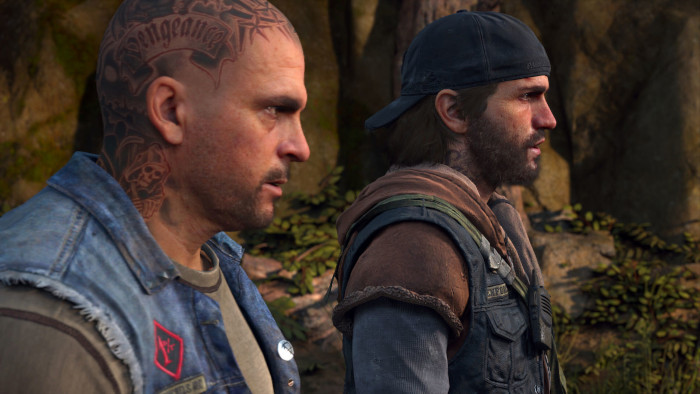 The PlayStation Gear Store makes its first-ever appearance at PAX East with 17 exclusive PlayStation, Days Gone, and Dreams-themed collectibles. Products range from Days Gone T-shirts and apparel, to collector's pins including the sought after Pinny Expo Days Gone pin, and the Days Gone Freaker Teddy Bear.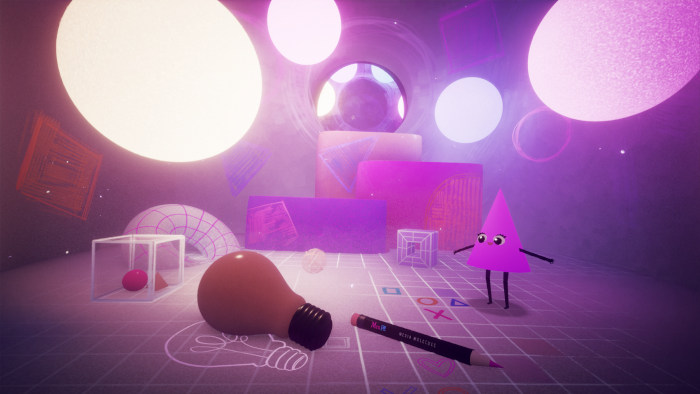 Dreams
Dreams fans can get hands-on preview time with the game. Sony will have regular presentations by Dreams developers sharing special insight into the making of, and inside details of this incredible game. There is also a contest for exclusive Dreams prizes for those that play the demos.
Spring Training is in full swing, and the new baseball season has just started. That also means there's a new PlayStation MLB game for all to enjoy.
PlayStation VR
Sony will have eight demos set up including Vacation Simulator and Trover Saves the Universe. Sony will be using the PlayStation App to reserve demo times for the PS VR stations, in order to guarantee that everyone has a fair chance to play. Download the PlayStation App for iOS and Android in advance and get those reservations in.
Crash Bandicoot races to PS4 in Crash Team Racing: Nitro Fueled! Race against seven other players for a chance to win exclusive prizes and the right to stand on the winner's podium for your selfie with the ultimate Crash trophy.
eMLS Cup at PAX East
PlayStation is joining forces again with eMLS for eMLS Cup 2019 presented by PlayStation. You will be able to watch the best FIFA19 pros in North America represent their MLS Clubs and compete for $15,000, EA Sports Global Series points, and a roster spot on the first U.S. Soccer eNational Team. The event will be occurring on Saturday, March 30, at The Castle at Park Plaza. It is free and open to the public. Those attending will be able to watch incredible FIFA19 matches, collect their own eMLS merchandise, grab an exclusive eMLS x PlayStation jersey, and participate in other exciting activities.
Here's a list of titles that you will be able to play:
PlayStation 4
Bloodroots
Control
Crash Team Racing: Nitro-Fueled
Days Gone
Dragon Quest Builders 2
Dreams
Falcon Age
Heaven's Vault
Jupiter & Mars
Knights & Bikes
Layers of Fear 2
Luna
MLB The Show 19
Mortal Kombat 11
Mutazione
Indivisible
Overland
Rad
Trover Saves the Universe
Wattam
PlayStation VR
Ghost Giant
Golem
Falcon Age
Jupiter & Mars
Space Channel 5: Kinda Funky News Flash
Trover Saves the Universe
Vacation Simulator