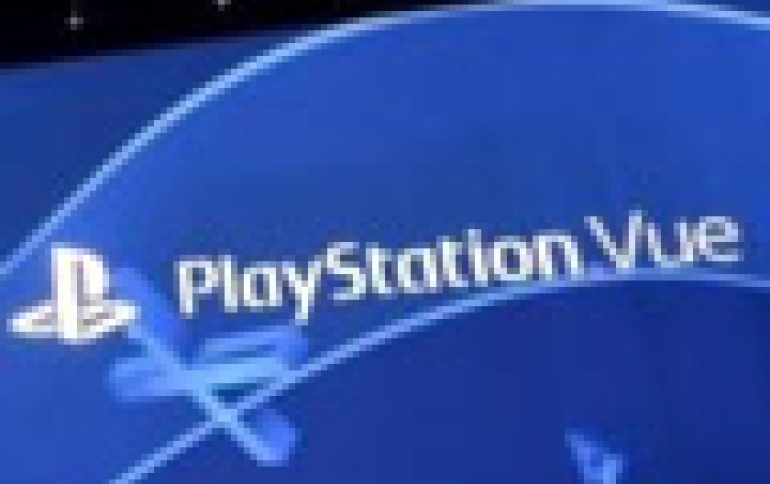 Sony Brings Playstation Vue To Amazon Fire TV, Fire Stick And Google Chromecast
Sony's cloud-based Playstation Vue TV service is expanding to Amazon Fire TV and Fire TV Stick, with support for Google Chromecast coming soon. This expansion marks the first time that PS Vue will be offered on TV-connected devices beyond the PlayStation 4 and PlayStation 3 systems.
With Amazon Fire TV and Fire TV Stick, consumers can access PlayStation Vue for the first time directly on their HDTV without a PlayStation system. PlayStation owners with an existing PlayStation Vue subscription can use Amazon's streaming devices to access PS Vue on additional TVs in their household.
Users with an existing subscription will also be able to access the cloud-based TV service on Google Chromecast via the PlayStation Vue Mobile app from compatible iOS devices later this year.
Leading into the holiday shopping season, PlayStation Vue subscribers will also see new standard pricing for select multi-channel packages starting today. PlayStation Vue?s sports tier package, Core, will be available at $54.99 (reduced from $59.99) and the premium tier package, Elite, at $64.99 (reduced from $69.99). The price is effective immediately for new subscribers, while current subscribers will receive the new pricing in their next billing cycle. PlayStation Vue's basic tier package, Access, is available for $49.99 and includes 50+ broadcast TV, movies and sports channels. Each plan is hassle-free, with no additional fees or long-term contracts.
Multi-channel packages are currently available in the New York, Los Angeles, Chicago, Philadelphia, Dallas, San Francisco and Miami TV markets. PlayStation Vue also offers standalone channels across the United States, including SHOWTIME, EPIX Hits, Fox Soccer Plus, and Machinima.
For a limited time starting November 15, 2015, new users who sign up for a free trial of PlayStation Vue's Core and Elite multi-channel packages will receive a free Amazon Fire TV Stick with their first month paid subscription. The promotion runs in select cities where PlayStation Vue multi-channel packages are available.