Sony Demonstrated 360 Reality Audio Using the Xperia 1 Smartphone
During last week's announcement of the 360 Reality Audio, Sony actually offered a demonstration of the technology using an Xperia 1 smartphone, headphones, and an app that created a musical field that fits each individual user.
Sony promises that object-based spatial audio technology makes it possible for artists to create the ultimate music experience by mapping sound sources such as vocals, choruses and instruments with positional information and placing them within a spherical space.
Last week, Sony and musicians, industry figures, media and consumers gathered to experience the 360 Reality Audio spatial technology. Sony promised that around 1,000 songs will be available in this brand-new format – including tunes from artists such as Mark Ronson and Pharrell Williams – via Amazon Music HD, Deezer, nugs.net and Jay Z's TIDAL streaming services.
If that's not already cool enough, Sony took this one step further at the event by partnering Xperia 1 with its WH-X1000M3 headphones, creating a custom immersive musical field that fits each individual user.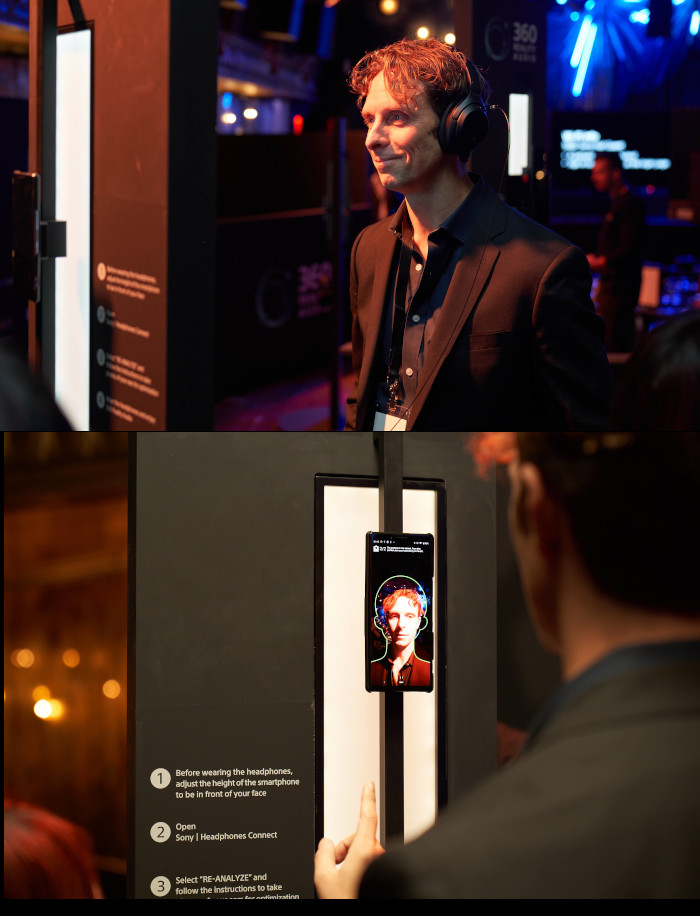 Sony says that wasn't just a nifty trick on display at the event. . By using Xperia 1 to take pictures of the inside of your ear, the "Sony | Headphones Connect" app maps the user's ear dimension, analyzing the listener's hearing characteristics to leverage Sony's algorithm.