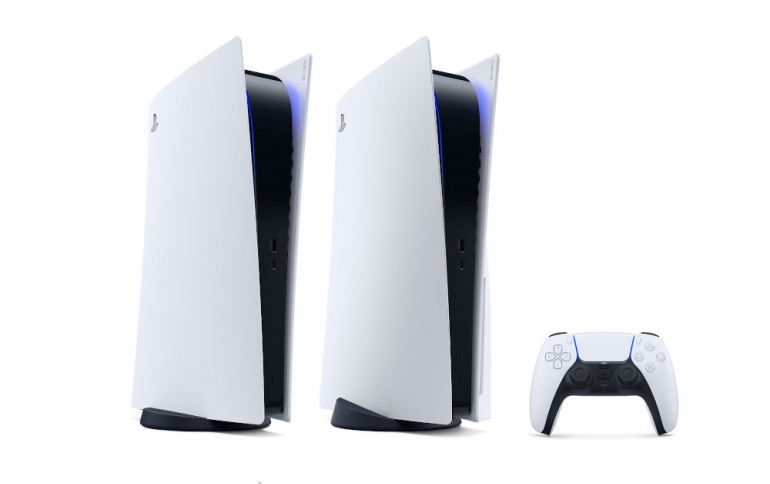 Sony Finally Unveils The PS5!
Sony finally released a information about the upcoming PS5 games at a lengthy Live Stream show over Youtube.com
After the game releases, here comes and the big news...how the PS5 looks like!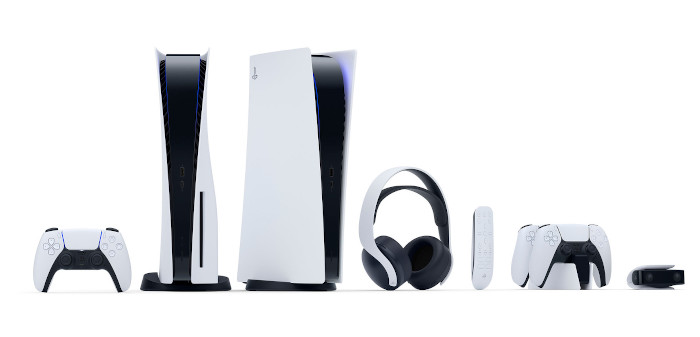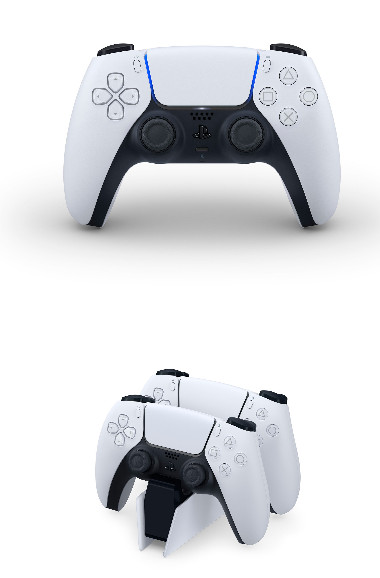 Sony on Friday unveiled more than two dozen titles for its upcoming PlayStation 5 console, including a sequel to its hit "Spider-Man" title and the latest "Gran Turismo" racer, as it builds anticipation ahead of the planned year-end launch.
As rival Microsoft prepares the launch of its next generation Xbox Series X console for this year's holiday season, the presentation gave a first glimpse of how games will look when played on Sony's device.
At PS5's launch, Sony will offer two options: a PlayStation5 console with an Ultra HD Blu-ray disc drive and a PlayStation5 Digital Edition without a disc drive. Sony said that the PS5 gameplay experience will be the same. While there are some slight differences in the look of each model, for the overall design, Sony wanted to deliver a console that's bold, stunning, and unlike any previous generation of PlayStation.
The new PlayStation 5 immediately stands out with its white-black design, as well for the fact that Sony is seemingly presenting the new console in a primarily vertical standing position.
The console is defined by an enveloping white rounded body that envelops a central glossy black middle section like some sort of cape. The black middle section at the top emits a blue light, illuminating the white side panels as well as the ventilation grills.
Alongside the two new PS5 variants, Sony also announced several new accessories for the console: The new DualSense controller which we've known for some time now, a new DualSense charging station which charges up to two controllers at a time, a stereoscopic HD camera, a media remote, and a new headset dubbed the PULSE 3D Wireless Headset.
3D audio is meant to be a big part of the new PlayStation 5 experience thanks to the console's new audio hardware capabilities.
The Sony PlayStation 5 is powered by a custom AMD SoC employing 8 Zen 2 cores up to 3.5GHz, a new customized RDNA 2-based GPU with 36 CUs and up to 2.23GHz frequency, and a new ultra-fast SSD and storage architecture.
"You've seen games that can only be enjoyed with the full range of PlayStation 5's features and power," Sony Interactive Entertainment CEO Jim Ryan said during the presentation, which attracted more than 2 million views of its feeds on YouTube and Twitch.
Upcoming titles include "Spider-Man: Miles Morales" from in-house studio Insomniac Games, a sequel to the best-selling title on the aging PlayStation 4, and "Project Athia" from Final Fantasy developer Square Enix Holdings. Grand Theft Auto V started the party, revealing an expanded and enhanced edition due to hit PS5 in 2021.
There was no indication of the hardware's pricing. Sony said it would offer two version of the device, one without a disc drive as gamers shift to higher-margin digital downloads.
PlayStation Studios announced nine titles. It kicked off with Marvel's Spider-Man: Miles Morales. Insomniac also revealed Ratchet & Clank: Rift Apart, a galaxy-hopping new PS5 adventure in the fan-favorite Insomniac series.
Guerilla gave a first look at Horizon Forbidden West for PlayStation 5, a new adventure set in a distant land ravaged by massive storms. And Polyphony Digital dropped by to unveil Gran Turismo 7 as The Real Driving Simulator prepares for a new generation of PlayStation hardware.
Demon's Souls will also be a PS5 remake from Bluepoint Games and Japan Studio.
Let's list the software titles out:
INDIES
Bugsnax from Young Horses
A narrative-driven adventure from the creators of Octodad. Investigate the mysterious Snacktooth Island, home of the legendary half-bug, half-snack creatures.
Goodbye Volcano High from Ko_op
A cinematic narrative game that touches on love, friendship, and self-realization in the final days of civilization.
Jett: The Far Shore from Superbrothers + Pine Scented
A bittersweet interstellar trip to a mythic oceanic planet in a narrative-driven action adventure, featuring an emotional mix of storytelling and world exploration.
Kena: Bridge of Spirits from Ember Lab
A story-driven action adventure game combining exploration and discovery with fast-paced combat.
Little Devil Inside from Neostream Interactive
Set in a "Victorian-like" era, embark on dangerous missions to gain evidence and findings for your employer, a mysterious professor.
Oddworld: Soulstorm from Oddworld Inhabitants
A major visual and cinematic lead for the celebrated series, with intelligent new gameplay mechanics and twisted new devices to enable explosive deviousness.
From Oddworld Inhabitants: "Oddworld: Soulstorm's scope and scale are larger than we have tackled before. We plan to use PS5's stunning graphic fidelity, mind-blowing 3D audio, and the DualSense controller to enhance our storytelling and artistic abilities to bring you closer to the game and to create an even deeper emotional Oddworld experience…"
The Pathless from Giant Squid / Annapurna
The mythic tale of an archer and an eagle in a vast forest who venture to a mystical island to dispel a curse of darkness.
Stray from BlueTwelve Studio / Annapurna
A little cat in a futuristic walled city, devoid of life, befriends a sentient drone. The cat must find its way home, and perhaps help the city along the way.
Solar Ash from Heart Machine / Annapurna
A journey through a surreal and vivid world filled with mystery, endearing characters, and massive enemy encounters across a vast open world.
THIRD-PARTY GAMES
PlayStation's third-party partners also brought in some big new PS5 titles:
Grand Theft Auto V from Rockstar Games
From Rockstar: "Grand Theft Auto V for PlayStation 5 will feature a range of technical improvements, visual upgrades and performance enhancements to take full advantage of the console's powerful new hardware, making the game more beautiful and more responsive than ever. Plus, a new standalone version of Grand Theft
Auto Online will be also available, free for three months exclusively on PlayStation 5." (PlayStation Plus required for online multiplayer)
Ghostwire: Tokyo from Tango Gameworks / Bethesda Softworks
From Bethesda: "From Shinji Mikami and the team at Tango Gameworks comes Ghostwire: Tokyo, a next-gen action-adventure game coming to consoles exclusively for PlayStation 5 in 2021. Tango Gameworks has taken full advantage of the power of the PS5's next-gen hardware to create a stunning, immersive, and mysterious world to experience. Explore the streets of a city filled with spirits and mysterious otherworldly threats, with an arsenal of powerful abilities at your command."
Godfall from Counterplay Games
From Counterplay Games: "You are the last of the Valorian knights, god-like warriors able to equip Valorplates, legendary armor sets that transform wielders into unstoppable masters of melee combat. Players will tear through foes as they climb through some of the elemental realms…. We're still hard at work and can't wait for players to experience Godfall when it makes its console debut on PS5 and launches on PC this holiday season."
Project Athia from Luminous Productions / Square Enix
"Project Athia is the culmination of our philosophy here at Luminous Productions to create completely new and fresh gaming experiences that fuse together the latest technologies with art. With the PS5, our vision truly comes to life, and with Project Athia players can look forward to being transported to a vast and detailed world filled with beauty and dismay."
Hitman 3 from IO Interactive
From IO Interactive: "Hitman 3 is the dramatic conclusion to the World of Assassination trilogy and will put you back into the shoes (and stylish suit) of Agent 47, a ruthless professional assassin who must take on the most important contracts of his career."
NBA 2K21 from 2K Sports
2K Sports stopped by to give us an eye-popping first look at pre-alpha PS5 development footage of NBA 2K21.
Deathloop from Arkane Studios / Bethesda Softworks
From Arkane Studios: "With stunning and stylish environments, memorable combat encounters, and the freedom to tackle each mission at any pace and with any approach you choose, this is Arkane like you've never seen (or felt) it before, built with next-gen in mind. Deathloop is being developed for a new generation of hardware and will launch on console exclusively for PlayStation 5."
Resident Evil Village from Capcom
From Capcom: "…the fear of dark corners has been replaced with the anxiety of the unknown as Ethan searches for answers within decrepit buildings among snow-covered trees. The return of a first-person perspective will bring a visceral edge to combat… With a greater focus on combat and exploration compared to Resident Evil 7, the village itself is just as important a character as any other, a location with a life of its own that will frequently keep you on edge as you discover its secrets."
Pragmata from Capcom
Capcom also gave us a first look at a thought-provoking PS5 game called Pragmata.