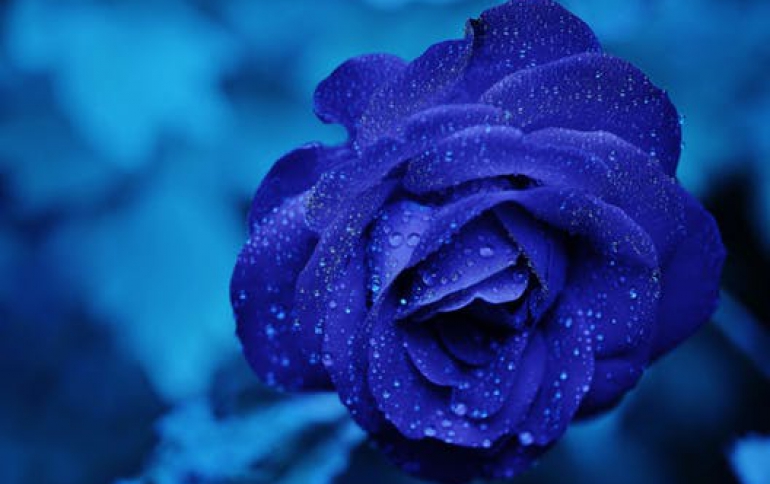 Sony Introduces the Tough and Ultra-Fast SF-G SD Card
Sony today announced the launch of the "SF-G series TOUGH specification" UHS-II SD card, which combines the world's fastest read and write speeds with an ultra-rugged design that is bend proof to 180N, and drop proof to 5 metres.
For photographers who are fighting against the elements to get the perfect shot, the SF-G series TOUGH specification range of SD cards are also waterproof with an IPX8 rating and dustproof with an IP6X rating.
The new SF-G series TOUGHspecification range of SD cards are 18 times stronger than the SD standard with world's first monolithic structure (one-piece molding, no empty space in the card) and materials of high-grade hardness, unlike conventional SD cards with a thin, 3-part ensemble. They areprotected against typical physical damage that can affect conventional SD cards such as a broken plastic casing, broken data protection lock and broken connector ribs. This has been achieved through a new means that it is the first rib-less SD card with no write protection switch. These developments ensure that the SF-G series TOUGH specification is more resistant to bending and easy to break parts are removed entirely and has been engineered by Sony to deliver the best balance of hardness and toughness. Completely sealed with one-piece molding structure, no waterdrop, dust or dirt is not allowed to come into the card, meeting highest grade of waterproof (IPX8) and dustproof(IP6X).
With the world's fastest write speed of up to 299MB/s, buffer clearing time is minimised. This allows the photographer to shoot many frames per second and capture the action that they want. The SF-G series TOUGH specification range also supports V90, the highest standard of video speed class, making it an ideal companion for shooting high resolution video.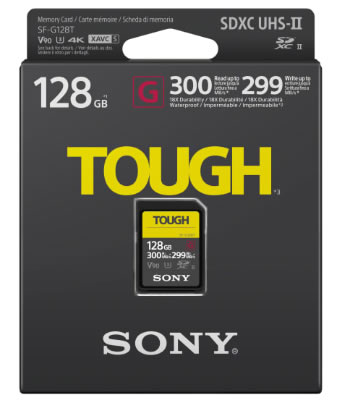 Furthermore, transferring high capacity photo and video files is made simple with the SF-G series TOUGH specification, thanks to a read speed of up to 300MB/s.
SF-G series TOUGHspecification SD cards also include an 'SD Scan Utility' which allows the user to check that the card is good condition and File Rescue Software which can recover data and photos that might have accidentally been deleted. Furthermore, SF-G series TOUGH specification SD cards are also X-ray proof, magnet proof, anti-static, temperature proof and feature UV Guard.
The SF-G TOUGH series of memory cards will be available in 32GB, 64GB and 128GB capacities. They will launch in Europe from October.