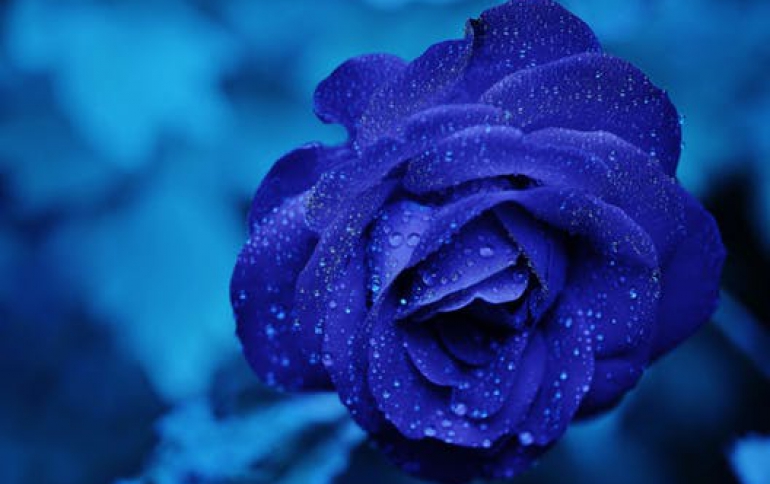 Sony Offers New Smart Tennis Sensor
Sony is launching the Smart Tennis Sensor (SSE-TN1W), engineered for all levels of tennis players that want to optimize their tennis game and share their performance results. The new sensor offers real-time shot visualizations instantly available on a smartphone or tablet as well as simultaneous displaying of recorded video and shot metrics. It will be compatible with select tennis racket models by manufacturers such as Wilson, Prince and Yonex.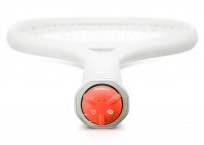 The Smart Tennis Sensor features sensing technologies alongside newly developed vibration analysis mechanics that analyze a magnitude of player movements including shot count, ball impact spot, swing speed, ball speed and ball spin. Through sensitive wave and motion detection, the sensor can pick up multiple swing types such as topspin forehand, slice forehand, volley forehand, topspin backhand, slice backhand, volley backhand, smash, and even attack-style serves.
Sony's Smart Tennis Sensor wirelessly connects with smartphones and tablets using Bluetooth technology with performance data spontaneously visualized through a complimentary iOS and Android supported application. Alongside showcasing real-time visualizations of swings including heat mapping and stats, the app can record rallies while simultaneously displaying shot metrics. Through the app's social sharing features, the Smart Tennis Sensor turns single and double player matches or practice sessions into an instant sharable experience across social media.
Weighing approximately 8grams and measuring 31.3mm in diameter, the Smart Tennis Sensor is designed to minimize impact on performance while playing, yet fits securely and discretely at the bottom of the racket. The sensor's Memory Mode enables up to 12,000 shots of internal storage for quick saving or download to a smartphone or tablet.
With an IP65 waterproof/dustproof rating and officially approved by the International Tennis Federation (ITF) for use during competition, Sony's Smart Tennis Sensor aligns to play of all levels and intensities.
The Smart Tennis Sensor will be available at Wilson.com and through select Wilson tennis dealers, by the end of January 2015, at a MSRP of $200.