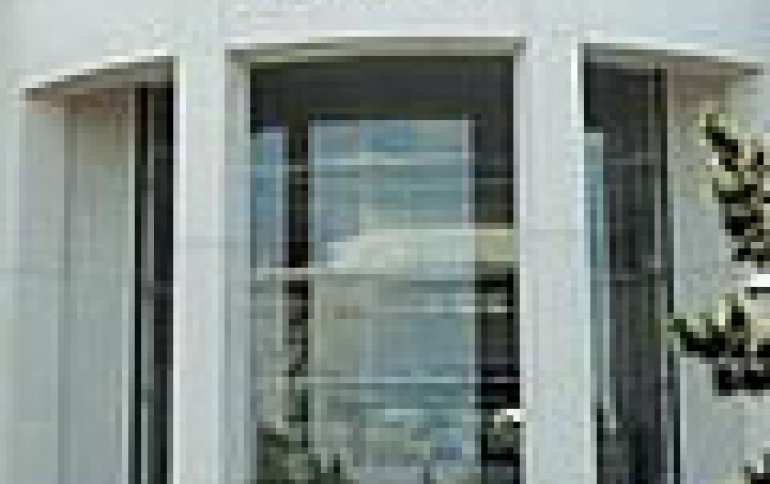 Sony Showcases Display, Home Audio and Projector Products at CEDIA Expo 2018
Sony is showcasing current and future-focused solutions for custom integrators at CEDIA Expo 2018, including its lineup of big screen premium 4K HDR televisions and IMAX enhanced Sony 4K HDR home cinema projectors.
Sony has on display its lineup of big screen premium 4K HDR televisions, including the 75-inch and 85-inch class TVs from the XBR-X900F series and the recently announced MASTER Series A9F OLED and Z9F LED 4K HDR televisions powered by the next-generation Picture Processor X1 Ultimate.
Sony's new MASTER Series provides picture quality approaching that of a professional-grade monitor and was developed in collaboration with Sony Pictures Entertainment to display the creators' intent; Netflix Calibrated Mode, available exclusively on the new Sony MASTER Series A9F OLED and Z9F LED TVs
Sony's new ES line of even bigger screen 4K HDR home cinema projectors, for home theater enthusiasts that are seeking displays up to 220 inches and even larger, the VPL-VW995ES projector is one of Sony's most powerful home cinema projectors yet, with a laser source that provides 2,200 lumens. The projector contains an All Range Crisp Focus (ARC-F) lens, an 18-piece all glass lens that ensures high precision in every corner of the image, yet within a compact and lightweight design.
The VPL-VW695ES has 4K Motionflow for natural motion. This model comes with 1,800 lumens of brightness via UHP lamp, along with features such as Picture Position Memory to allow film buffs quickly fit the image to one's screen for any possible format including 16:9 and Cinemascope. It also provides high dynamic contrast of 350,000:1 by use of Sony's Advanced Iris technology.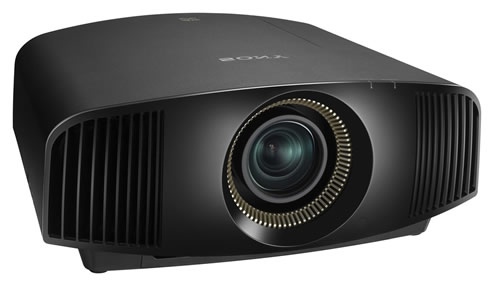 Last but not least, the VPL-VW295ES projector includes many of the features of the other two models, such as a native 4K SXRD panel, HDMI 18 Gbps compatibility, 4K Motionflow and HDR capability at a cost-effective price point.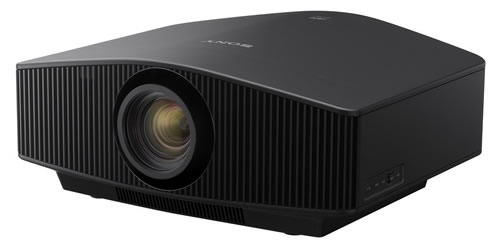 The VPL-VW295ES projector has an MSRP of $4,999.99, and the VPL-VW695ES projector has an MSRP of $9,999.99 - both will be available in the USA and Canada starting in October 2018. The VPL-VW995ES projector has an MSRP of $34,999.99 and will be available in November 2018.
Sony's lineup of premium home audio solutions includes the STR-ZA5000ES 9.2 channel AV receiver and the UBP-X1000ES 4K Ultra HD Blu-ray player for the custom installation market. Also on display are the new HT-ST5000 premium sound bar with 7.1.2 Dolby Atmos / DTS:X, as well as the HT-Z9F with matching wireless rear speakers.
Sony's displays certified for use with IMAX Enhanced content, including the three newly announced projectors, the new A9F OLED and Z9F LED MASTER Series TVs, the A8F and A1E OLEDs, and the X900F lines. This new certification and licensing program combines Sony's 4K HDR home cinema projectors with IMAX digitally re-mastered 4K HDR content and DTS audio technologies .
Sony is also previewing the Crystal LED display system, which goes beyond conventional display technologies by delivering over a million-to-one contrast, precise color reproduction, a 99 percent black surface area using 0.003 mm² ultrafine LEDs, and a 180-degree viewing angle. The technology is currently used in professional applications including broadcast studios and corporate showrooms around the world; its modular nature enables the Crystal LED display to accommodate any size or aspect ratio, with Sony's CEDIA display measuring 260 inches.