Sony Xperia Z4 Smartphone Unveiled In Japan
Sony on Monday unveiled in Japan its new high-end Xperia Z4 handset featuring an aluminium frame and a 5.2-inch screen. The launch of the new flagship model comes amid a restructuring at the Japanese consumer electronics giant which has thrown the future of its smartphone division into doubt.
Sony said the Xperia Z4 would be available in Japan around the middle of the year, though it did not provide price details.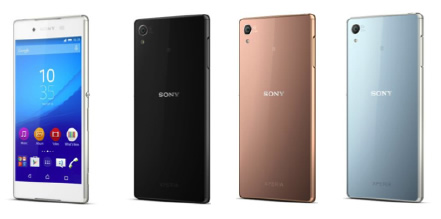 The Z4 will be available in four colours and is about 6.9 millimeters thick - slightly thinner than the previous Z3. It is powered by the Qualcomm Snapdragon 810 processor, has a display of 5.2 inches at 1920 X 1080 pixel resolution like its predecessor, the Xperia Z3, and will run Android 5.0 operating system. The Snapdragon 810 processor features 64-bit computing on eight CPU cores.

With a 2930 mAh battery, Sony claims for the Z4 a talk time of 17 hours over 3G. The Z4 has a built-in memory of 32GB and 3GB RAM. A SD micro card slot supports up to 128GB.
The phone also features two cameras, including a main camera at 20.7 megapixel and a front camera of 5.1 megapixels.