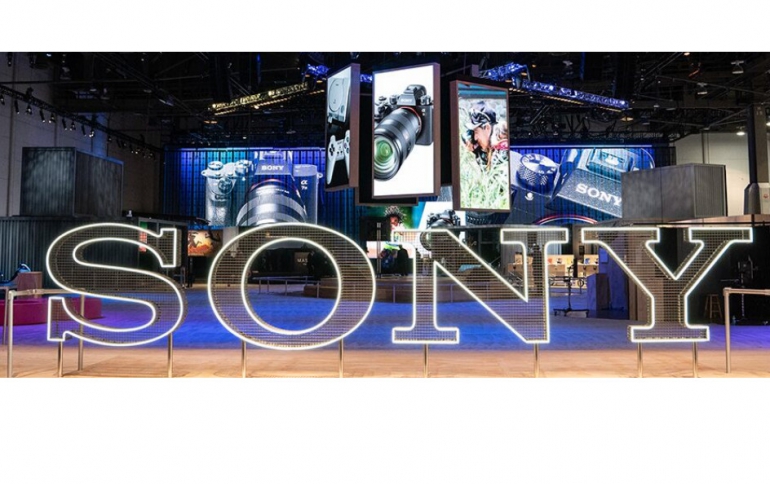 Sony's Q4 Profit Dropped 57% on Low Image Sensor Sales
Sony Corp on Wednesday reported a 57% drop in fourth-quarter operating profit and avoided to provide an outlook for the current year due to uncertainty related to the coronavirus outbreak.
The electronics and entertainment firm posted an operating profit of 35.45 billion yen ($331 million) for the January-March quarter, versus 82.73 billion yen a year prior, as the coronavirus hit demand for its smartphone image sensors, cameras and TVs.
Operating profit for the year ended March came to 845.46 billion yen, falling 5.5% from the previous year following two consecutive years of record highs.
The impact from the outbreak reduced full-year profit by 68.2 billion yen, of which 35.1 billion was in the consumer electronics business, Sony said.
The Japanese company said that its image sensor manufacturing facilities are currently operating as usual. Supply chains of the company's customers have been recovering, and that it continues to monitor slowdown in the smartphone market.
Sony said that sales from its Game & Network Services segment for FY2019 were 333.3 bln Yen, a 14% decrease on a year-by-year basis. The company reported a decrease in PS4 hardware and software sales, but also an increase in sales of PS Plus.
Sony said that despite the pandemic, the PlayStation 4 hardware sales are trending well, the company's Network services revenue increased and that the PlayStation 5 is on track for launch in this holiday season. Sony also sees no major issues in game software development at this point.
Other segment results:
Music Segment: FY2019 (year-on-year) sales: 42.4 bln yen (5%) increase -- Sony reported delays in new music due to the impact on recording activities; decrease in sales of CDs and other media due to restrictions on going outside; decline in ticket revenue, merchandising revenue and video revenue due to cancellation and postponement of events; Decrease in music licensing revenue resulting from reduction in advertising spend and delays in video content production
Pictures Segment: FY2019 (year-on-year) sales: 25.0 bln yen (3%) increase -- Sony reported delays in theatrical releases due to the closure of movie theaters and production delays; decrease in revenue including theatrical revenue; digital sales for Motion Pictures trending well; delays in the delivery of shows due to the impact on television productions; Decrease in advertising revenue in Media Networks due to global reduction in advertising spending
Chief Executive Officer Kenichiro Yoshida has overhauled the technology icon in recent years to focus on franchises such as sensors for smartphone cameras and the PlayStation games business, yet many of its operations remain vulnerable to people getting stuck at home. Consumers can't go out to buy phones or electronics or watch Sony movies in the cinema, while factories that make its products are struggling to return to full capacity.
Sony warned of unusual uncertainty because of the pandemic's effect on production and demand. Based on its best assumptions now, "operating income for the fiscal year ending March 31, 2021 is currently estimated to be at least 30% lower than the level achieved in the previous fiscal year," it said.