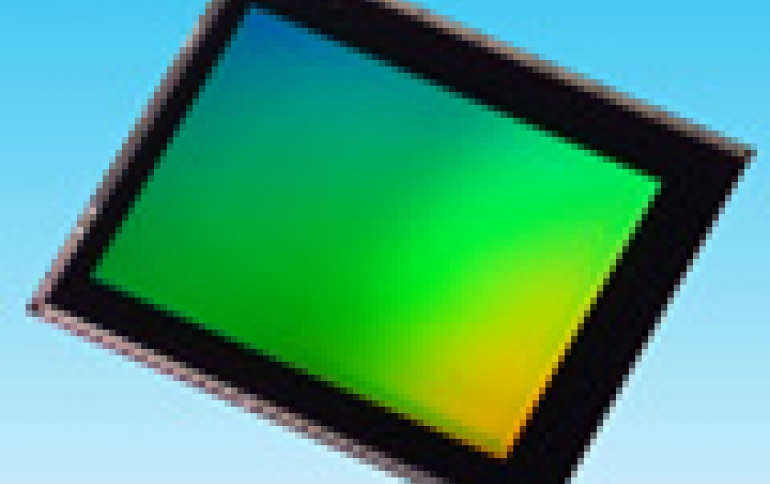 Toshiba Releases 16 Megapixel CMOS Image Sensor for Smartphones
Toshiba today announced the launch of T4KC3, a 16 megapixel(MP) BSI CMOS image sensor designed for smartphones and tablets. The Japanese company plans to start sample shipments in September this year.
Toshiba's small CMOS sensor chip supports 30fps at full-resolution output with power consumption of 240mW or even lower. Phase-Detection Auto-Focus (PDAF), recently embedded in SLR cameras, achieves quick focusing that surpasses conventional auto-focusing, and makes it easier for mobile devices to capture high quality images and movies.
The T4KC3 also incorporates Toshiba's Bright Mode technology, which boosts image brightness up to four times and enables HD video capture at 240fps equivalent, and supports high dynamic range (HDR) to capture natural images of scenes with a high contrast ratio.
Additionally the new sensor incorporates 16Kbit OTP, which can store lens shading correction data for four conditions at maximum, such as indoors and outdoors, daylight and sunset. Settings can be switched with a simple command.
Specifications
Output Pixels:16 megapixels
Optical Size: 1/2.7 inch
Pixel Pitch: 1.12 micrometer BSI
Preferred Module Size: 8.5 mm x 8.5 mm (Auto focus type)
Sample Price: 1,700 yen
Mass Production Schedule: December, 2015
Mass Production Volume: 2 million units per month